Children's Peace Festival in Tabqa
The content of the festival was prepared in line with the demands of the children.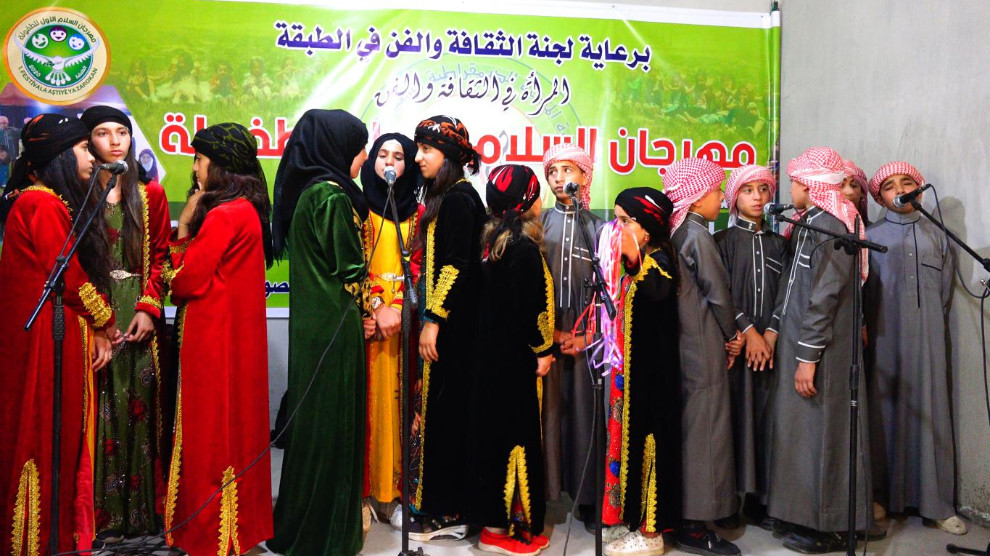 The second day of the Peace Children's Festival continued in the town of Mensura. Children's groups performed music, folklore and theater plays.
A children's group called "Buds of the Euphrates" sang traditional songs from the Euphrates region. Then, a theater show about the love for the country was performed.
Speaking to ANHA about the festival, Tabqa Culture and Art Committee co-chair Ali El Alaya said that the biggest victim of the war are children.
Stating that they have established a bridge between the festival and cultures, Alaya noted that the content of the festival was prepared in line with the demands of the children. Alaya said: "The invading Turkish state wants to eliminate the culture of the peoples in the areas it occupies in Northern and Eastern Syria. This festival is also a cultural struggle."