Candemir: I write about the 60s and 90s with humour
Candemir's first book consists of 17 stories. The journalist tells with humor about the pain suffered by Kurds in Turkey.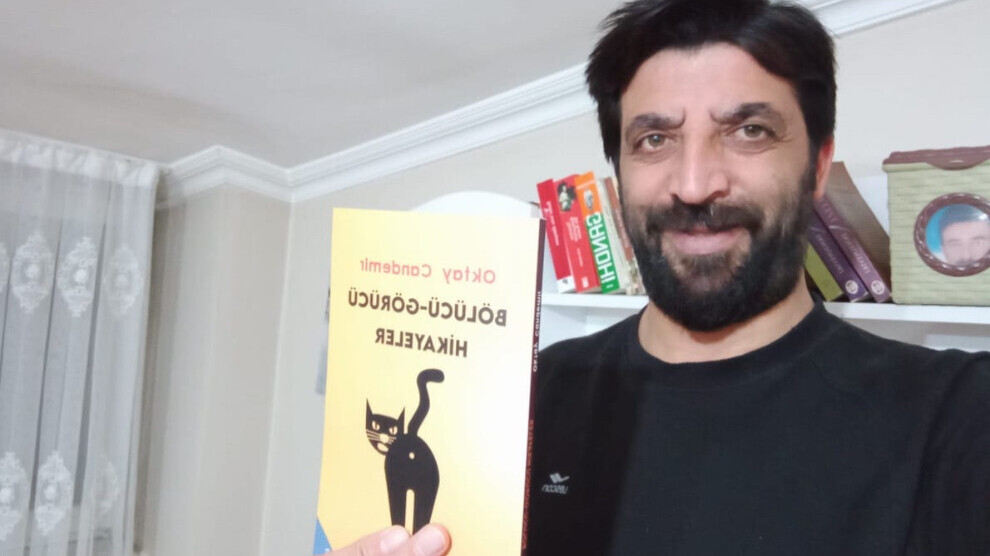 Journalist Oktay Candemir's book Divider-Visionary Stories was published by Sitav Publishing House. It is Candemir's first book and it consists of 17 stories. There are two stories of the 1961 coup and the 1980 coup as well as the tragicomic stories lived by Candemir himself in the 90s.
Tens of lawsuits have been filed against Candemir, who has been a journalist for 17 years: he has been detained and arrested. Having lived on his skin the pain of being a Kurdish journalist in Turkey, Candemir shows readers the political face of humour.
We spoke with Candemir about his book: "So far, I have received very positive feedback about my book. Laughing is a revolutionary action. So I hope everyone who reads my stories will laugh."
Candemir first tells about his past in journalism: "I started journalism 17 years ago in 2002 at Dicle News Agency (DIHA). I worked for DIHA in its Van and Istanbul offices for many years. Later, I continued my journalism life by working as a freelance journalist and columnist. I have been sued many times over the news I made in Van. I am called to give statement almost 10 times a year, and I am taken into custody once or twice a year. I was detained in the KCK operations in 2011 and kept in Kandıra prison for a year."
Stating that he had witnessed the tragedy and repression Kurds went through in his 17 years of journalism experience, Candemir said: "I went to all the funerals, especially during the Kobanê process and wrote news. I took pictures of the torture, rebellion and protests of Kurds. As a journalist I witnessed how Kurds were being killed, injured and arrested to stand by their demands. Of course, between so much conflict and pressure, funny episodes sometimes emerged, and I was writing them in my memory."
Stating that resistance and humour were intertwined in the 90s, Candemir explained how the journalists expressed humour in that period: "For example, a friend of ours who was taken into custody would come to the cafe as soon as he came out, and he would tell humorously about the torture he was exposed to. In fact, we used to tease the person who was never detained, saying: "You don't have even been taken into custody one, you shut up. We are the successors of Apê Musa, the master of humour, as a generation that has embraced resistance in our life and laughter in our heart."
Stating that he had decided to write inspired by the writing of Musa Anter, Candemir said of the stories in his book: "My book presents comic situations faced by Kurds in Turkey from the '60s till today. For the 1990s, I tell about situations which occurred under what the State called "fight against terrorism". The reaction of the oppressed Kurds to this repression by the state created tragicomic situations."