Berbanga Rojava releases song for 33 Suruç martyrs
Berbanga Rojava music group released a song in memory of 33 martyrs of the Suruç massacre which was carried out by an ISIS suicide bomber on 20 July 2015.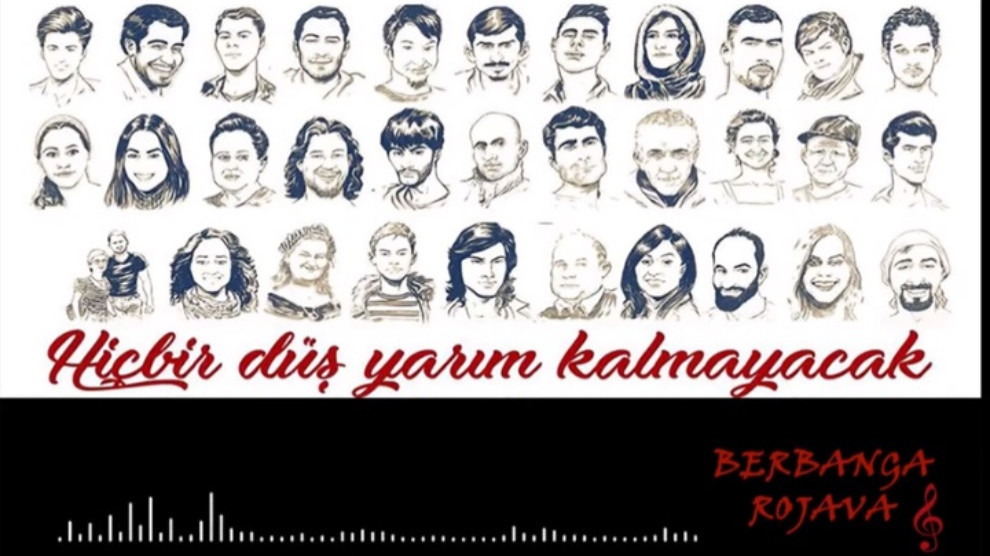 Berbanga Rojava music group, composed of communist fighters who take part in the defense of the Rojava Revolution, has released a new song called "Kızıl bayrak aşkına" [For the Love of the Red Flag].
The song, the lyrics and music of which belong to Berbanga Rojava, is dedicated to the martyrs of Suruç. The song was broadcast on the Youtube channel of the Collective Yapıcılar Film.