Awazê Çiya releases new album called Botan
The new album Botan of the guerrilla music group Awazê Çiya has been released on all digital platforms by the Germany Kurdish Culture Institute and the new digital music channel of the institute "4Kurdistan".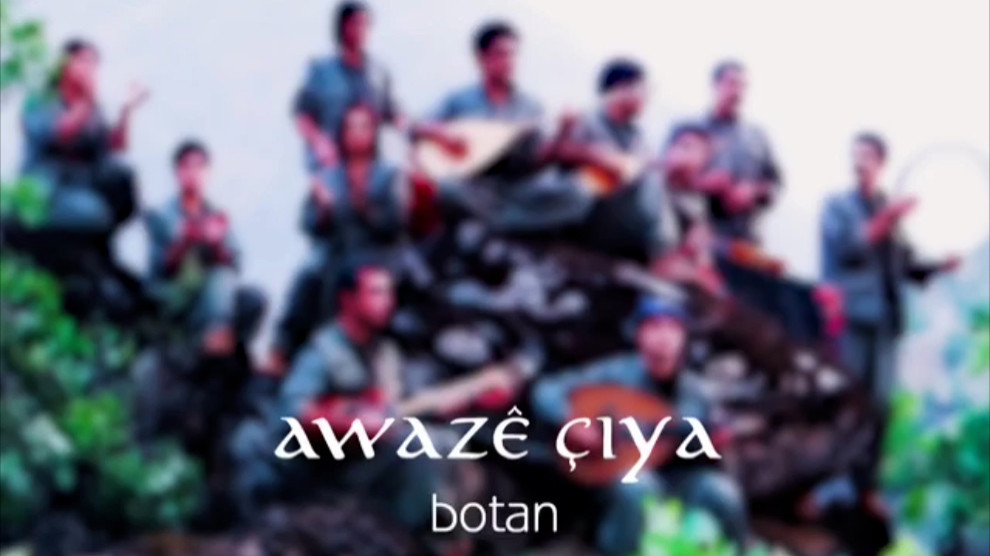 Koma Awazê Çiya has completed the album 'Botan', on which it had been working since 2017. The songs in the album were selected from the region of Botan classics.
The group dedicated their work to the martyrs of Cizre-Botan resistance for self-governance in the person of Mehmet Tunç, Pakize, Nayir and Asya Yüksel.
Koma Awazê Çiya said about the story of 'Botan' album production process: "The Botan album project was born around a suggestion and an idea. This idea started with the research of Botan folk music tradition. As part of the research process we started in 2017, we first shared tasks among the group members and collected all the written and registered Botan classics that we could reach.We recorded what we chose in the Hûnergeha Ş. Zerdeşt studio. After these recordings were completed, Mehmûd Berazî made a great effort and arranged the songs."
Emphasizing that they dedicated the album to the martyrs of the self-government resistance, Koma Awazê Çiya said: "We dedicated this album to Botan and all self-management resistance martyrs in the person of Mehmet Tunç, Pakize Nayir and Asya Yüksel. This heroism and resistance has completely influenced the music. This album is a new expression of this tradition of resistance."
https://www.youtube.com/channel/UCXZYTJNryN1yh-xCmLv2D8w

https://www.youtube.com/user/PelRecords