Authors of PEN condemn the Turkish incursion
Growing solidarity worldwide with the Kurdish people who are resisting Turkey's genocidal campaign seeking to invade North and East Syria that is marked by grave war crimes.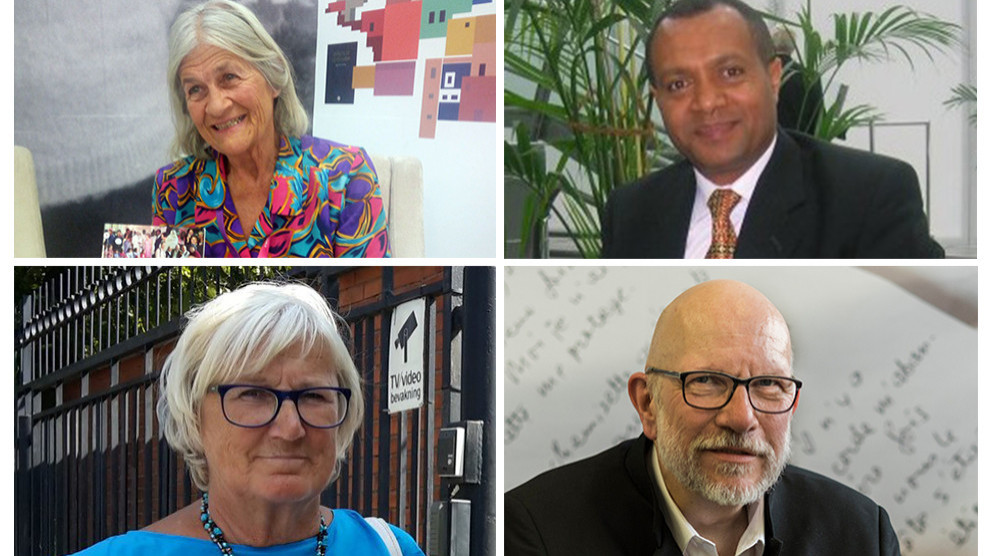 In response to Turkish incursion into northern Syria, Emmanuel Pierrat - Chair of PEN International's Writers for Peace Committee said on October 13:
"We remain deeply concerned about the threat the years-long conflict poses to the safety and security of all people in Syria and to the peace, security, and aspirations of people throughout the region. We call once again on all sides to bring about an end to the conflict in Syria, and to ensure that the rule of law and respect for freedom of expression are fully respected without delay."
Further PEN centers have spoken out against the attack of the Turkish state against Northeast Syria. 
Lucina Kathmann - International Vice-President Emerita, PEN International:
"Turkish government forces sacked the offices of the Kurdish Center of PEN International in Diyarbakir on Feb 5, 2016. In that period, they also took over the Christian churches. This signaled the end of policies like mother tongue education, linguistic rights, freedom of religion and freedom of expression in the Kurdish region of Turkey.
Recently the Turkish army has gone out of its borders into Syria. Since there is no reason to believe that Turkish forces will respect Kurdish cultural manifestations in Syria any more than in Diyarbakir, PEN International and other organizations supporting freedom to write have cause for alarm. Apart from the hardship militarization causes for free development and expression, the Turkish government has a general policy of repression of Kurdish language and culture.
Other countries have not yet done all they could to prevent and oppose this military action, which amount to an exportation of repressive policies. I call on all relevant forces and organizations to join me in monitoring the situation of the Kurdish people in Syria and wherever possible opposing actions and policies unfavorable to their cultural development."
Solomon Hailemariam – President of the Ethiopian PEN Center:
 "What is happening in the majority Kurdish regions of Syria is unacceptable, in humane and very sad. I -condemn in the strongest term and will do everything in my capacity to help and support the Kurdish society. You are brave men and women facing such atrocity by the Turkish army and its jihadist proxies. All rational people in the world are standing by you and I have great admiration for you and your work to defend the Kurdish people. The world is unfair and it is a clear injustice! We'll fight injustice in our capacity!"
 Leander Sukov - Vice-President of the German PEN-Centre:
 "We stand, without any question, on your side, on the side of the struggle for Democracy and Human Rights, for the equality of humans. We understood, that the Kurdish in Northern Syria has established a territory where all this where uprising. We also understood that the Turkish army is working hand in hand with Islamic forces, with Daesh and other groups to bring terror to the people living in the region."
Elisabeth Löfgren - Chair Writers in Prison Committee, Swedish PEN:
 "Swedish PEN shares your deep worry about the situation in the Kurdish regions of Syria. Hundreds of thousands have reportedly been forced to flee and there have been scores of civilian casualties. This is a massive human rights disaster."