Aryen Art Atelier, a place to counter cultural assimilation
The culture and arts tradition that started in North Kurdistan under the leadership of the Mesopotamia Cultural Center (MKM) continues in Van with the Aryen Art Atelier.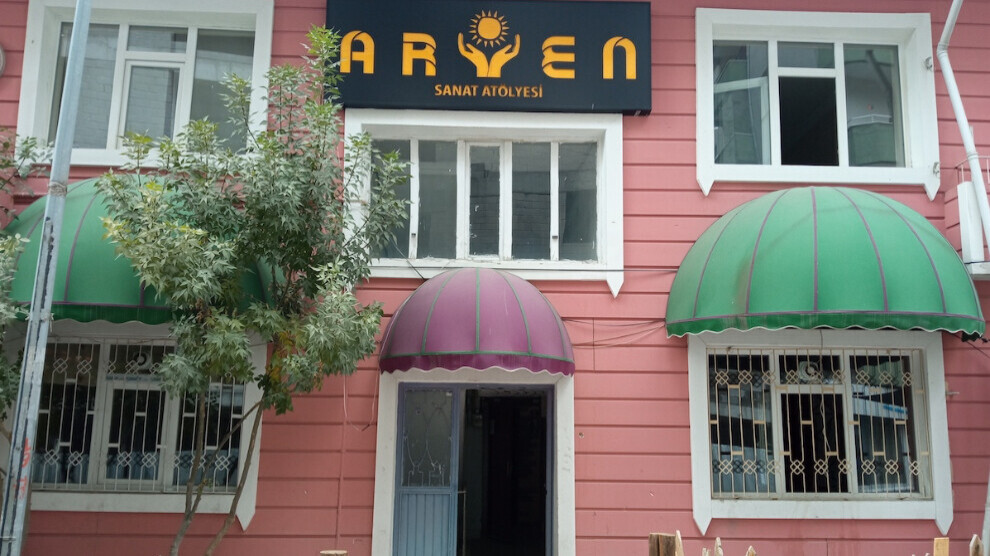 Culture and arts activities in Van have been continuing uninterruptedly for 20 years despite all prohibitions and obstacles. Following the MKM tradition that flourished since the early 1990s, Serhat Cultural Center (SKM), Van Cultural Center (VKM) and the 8th Nota Art Center were closed by the state. Now Aryen Art Atelier continues the struggle in this area by serving the people of Van.
Speaking to ANF, Aryen Art Atelier director Baran Sarı stated that they have been fighting against cultural assimilation in Van for 20 years. Sarı added: "We have been waging a great struggle since the year 2000. Aryen Art Atelier is a continuation of tradition and resistance. And we will continue our work. In recent years, the restrictions and bans imposed by the State of Emergency and the recent coronavirus pandemic have negatively affected us."
Noting that they provide services from general courses to workshops for children aged between 2 and 5 despite limited opportunities and difficulties, Sarı said that the public interest is also very high.
Emphasizing that they are based on the opposition and struggle against assimilation as well as commitment to moral and social values, Sarı drew attention to the importance of making socialist art and being an artist of the society.