Artists from Afrin release song for national unity
The artists from Afrin who have been displaced in Şehba wrote a song calling for national unity. A videoclip was made for the song which was joined by 22 Kurdish artists.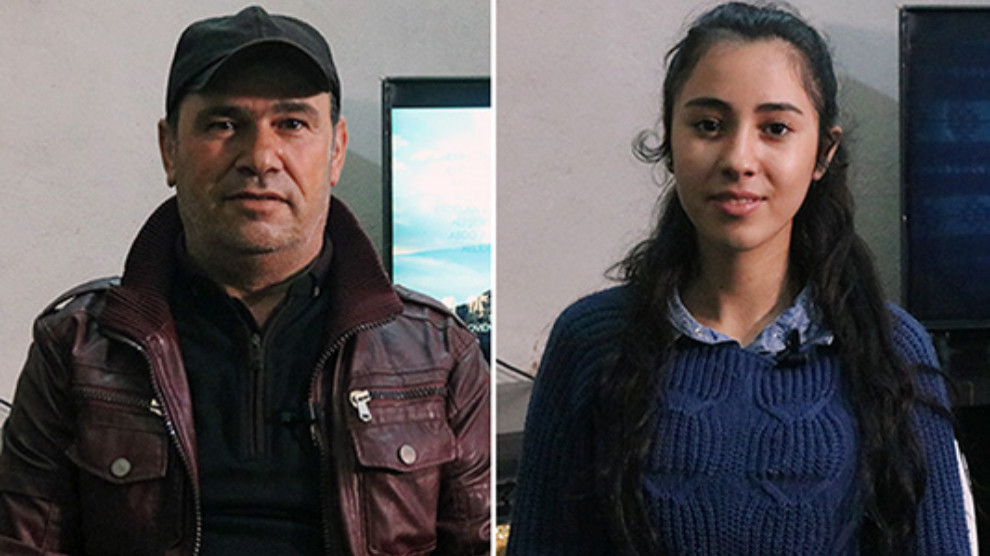 Despite the harsh conditions in Shehba, the artists from Afrin who resist without losing hope for the liberation of the region are continuing to release songs. 
Niyazi Sido from Afrin Culture and Art, prepared a song (stran) and a clip calling for national unity. The song and video benefited from the participation of Kurdish artists living abroad and in the four parts of Kurdistan.
Speaking to ANF, Niyazi Sido said that Afrin artists wanted to contribute to the call made by Kurdish artists in favour of national unity.
Sido said that they believe that artists should take the first step in favour unity, and added: "We discussed this with our friends and thought about our contribution. Ciwan Hesen, the author of the song, took part in the discussions together with Mihid Mipilan, who recorded the work. Later, we got in touch with Diyar and Xelîl Xemgîn who live abroad. They had the opportunity to reach other artists."
Sido underlined that that they wanted artists from many sections to participate in this work and that their requests is getting many responses. "Artists from all sections joined with great enthusiasm. We have completed our work in this way."
Reminding that they prepared the clip during the Mitan Festival, Sido continued: "As it is known, the opportunities in Shehba are very limited. We did this work in these limited possibilities. If only we had more opportunities, we would have done more for our people."
Stating that the Kurdish people want unity and maintain their hope, Sido emphasized that the artists repeat the call for unity to all Kurdish parties and organizations and that the expectations and hope of the people should not be broken.
Noting that the artists do not lose the communitarian culture, Sido said: "We had a lot of great artists and groups but all of them were disbanded. That communitarian soul is dead. We keep this spirit alive in Shehba. We work in a communitarian way, men and women artists."
Fatma Bila from Afrin Culture and Art, who participate in the clip, said that she, as a young artist, joined this work with happiness. "As a woman artist it is very important for me to take part in such a project. I hope that this will be the first of many projects. We are together. We must respond to the expectations of our people."