Artists can be an antidote in times of crisis, says Deniz Deman
Artist Deniz Deman said that artists should be the antidote to fascism in this time in which Kurdish people are facing both the coronavirus epidemic and Turkish state aggression.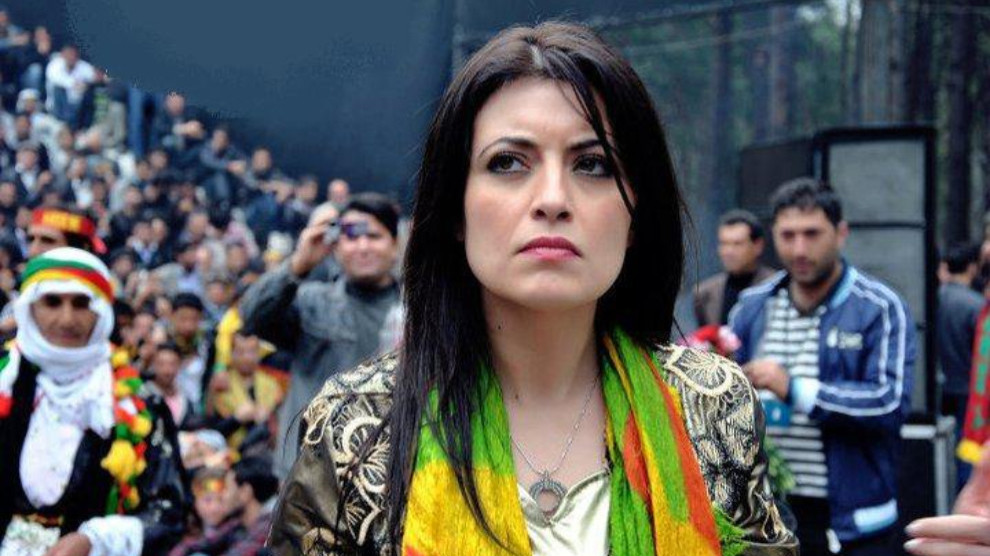 Artist Deniz Deman said that the artist who is bond to his/her people can contribute to sociality and organization by reading all the processes correctly and added that she doesn't agree with the statement saying that "the artist should only make art."
Kurdish artist Deniz Deman talked to ANF at a time when there are no social events such as concerts, marches, festivals as a measure to prevent the coronavirus from spreading.
Recalling that the Turkish sovereign system aims at destroying the social structure of Kurds and their culture, language, education and institutions, Deman said: "Because for a society language and culture are the equivalent of existence. Kurds have been through many wars, massacres, invasions and genocides throughout history, yet they got to their feet again thanks to the Kurdish freedom resistance and have established a life system based on sociality."
Deniz Deman, who drew attention to the state of the art and artists of a people who have been denied language, culture and history for years, and who faced genocide, said that with the development of the Kurdistan struggle for freedom, the artists have been able to look at their people and tried to help them dealing with their problems.
Reminding that artists have played important roles in the recent history of Kurdistan, Deman added: "The artists who can see the difficulties their people have gone through, who have read the social processes, have read the revolutionary processes and created a bond with their people playing an important role in all these historical processes."
Deman underlined that the Kurdish people are going through an extraordinary process today, facing both the corona pandemic and the Turkish state's unchanging aggression policy. "People's artist must be an antidote to this poison that the fascist power is spreading. Artists should inspire and lead the society with their art and stance against this genocidal mentality and anti-democratic practices of the system. The narrative 'the artist should only make art' is an attempt to de-activate the artists' potential and present the art as entertainment and nothing else. Artists, too, resist the system, oppose it and are involved with the problems of society."
Stating that the artists had an important role in crisis periods such as this pandemic, Deman added: "The artist can contribute to sociality and organization by analysing the process the people are going through, integrating with people. The strongest resistance to brutal exploitation and genocidal policies is overcome by all segments of society as well as the organized solidarity of the artists."