Ancient site in Van looted under the pretext of restoration
The 3,000-year-old archaeological site Hill Zernaki in the Erciş district of Van, is being demolished and looted under the pretext of restoration.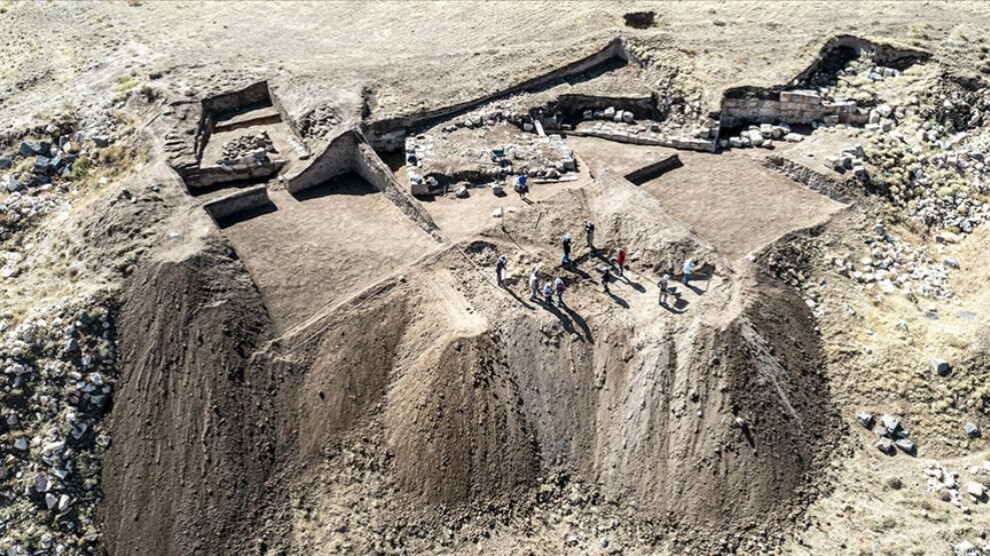 Built during the Parthian and Urartian Empires, Hill Zernaki is an ancient site which covers an area of ​​270 hectares in the north of Erciş district, Van province. The ancient site is known as the most important and modern city of the period. Built on a grid plan, it hosted the Parthian and Urartian civilizations for centuries.
Hill Zernaki is known as the place where the Kurds gathered together and established their unity. In order to put an end to the bloody attacks of the Assyrians who had the most powerful state of the era, Urartian King Menua brought all the Kurdish tribes together at Hill Zernaki and established Kurdish unity. Assyrian tyranny was thus brought to an end. The Urartians established a city on Hill Zernaki, far ahead of its time. They maintained peace and stability in Mesopotamia, Anatolia and the Middle East for about 500 years.
An excavation work in this ancient city, which has a very important place for the Kurdish people and its history, was blocked by the state authorities for years. The site was damaged by treasure hunters and the state. Although it is an archaeological site under protection, excavation work has been carried out for about a year at Hill Zernaki, which was largely damaged at the mercy of looters over the years.
Sociologist and writer İkram İşler recalled that Hill Zernaki was the world's first grid-planned city, which inspired the ancient Greeks and others as an example. İşler revealed that the excavation work, which has been going on for a year, has been carried out in partnership with the university and the municipality. "When you think about what was done before, one would only wish it was not restored at all. The restoration work at the Fortress of Van never conformed to the original, and the restored areas began to collapse in a very short time. The historical fortress was destroyed under the pretext of restoration. We do not know how much rent will be gained through this restoration."