Amed Theater Festival: Under all circumstances, we are artists
The 5th Amed Theater Festival continues with a collective spirit despite all pressures and policies of elimination.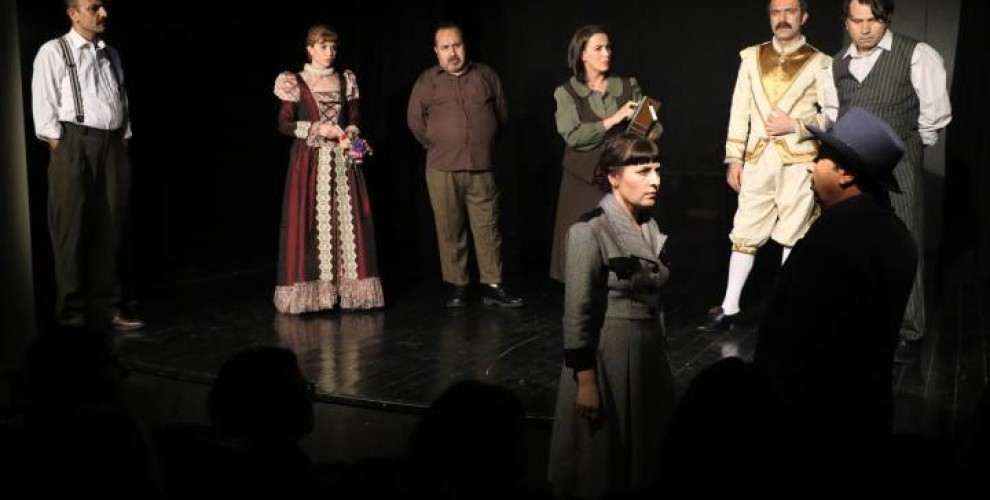 The 27 year-old Amed City Theater, which is one of the most important sites of Kurdish theater and was closed down after the trustee appointed to Amed Metropolitan Municipality fired the theater's artists, continues its activities with a collective spirit in a new venue that was opened amid a lack of resources.
In its own words, Amed City Theater continues its activities in a small hall of a new venue "far from materiality as opposed to the spirit of arts" in their own words.
The 5th Amed Theater Festival kicked off on May 11 and will continue until May 21 with the performances of 16 different theater groups from Batman, Van, Istanbul, İzmir, Urmia and other cities.
"WE MUST PERFORM ART UNDER ALL CIRCUMSTANCES"
Festival Organizing Committee member Berfin Emektar stated that they had organized 4 festivals under the roof of the municipality and are now organizing a specific festival for the first time. Emektar said "A city like Diyarbakır will never be left without art, theater and culture. They force this upon us but we will never allow them to accomplish this. We will continue to embrace Kurdish art, culture, literature and theater. Art is not performed with regular salaries or staff. If you are an artist, you perform art everywhere and under all circumstances. This is what is being done now. We do our profession and it does not matter where we do it."