Amazigh People and Kurds at Amazigh Film Days
The 5th Amazigh International Film Days took place in Metz, France, from 21 to 26 November. Numerous directors and script writers joined the festival where films from Egypt, Tunisia, Libya, Algeria and Morocco were screened.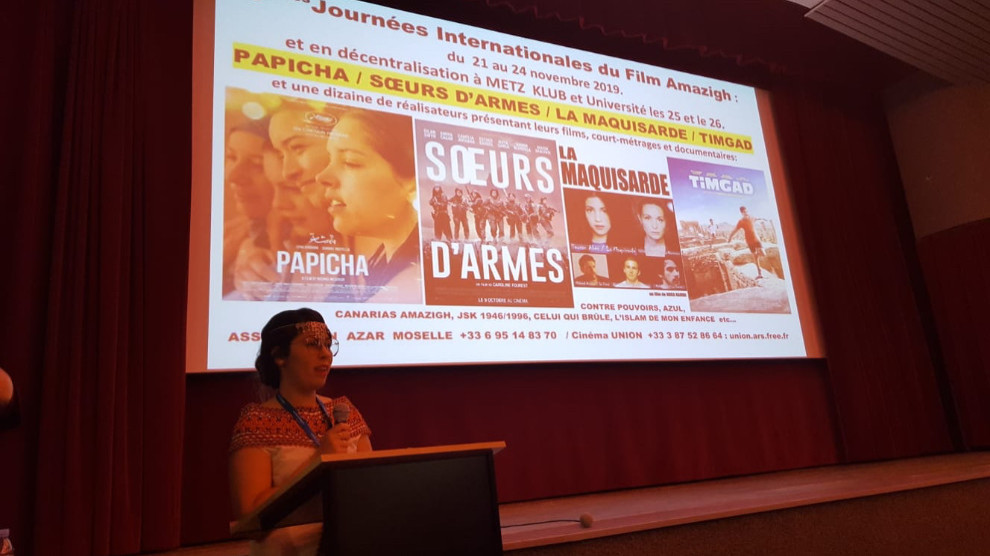 Amazigh were one of the larges stateless peoples assimilated during the time of Italian, French, British colonialism in North Africa. The Amazigh film days have shown the culture and life of this people in many productions. The films shown dealt with cultural assimilation, women's struggle against power and the very existence of the Amazigh people.
On the first day of the festival, director Malek Bensmail presented a documentary on the interviews of El Vatan newspaper employees during the 2014 Algerian presidential elections. In the documentary, the effects of the French and Arabs election results are discussed when "freedom of the press" is restricted.
On the second day of the festival, director Wassim Korbi presented his documentary "Azul" about the social lives of Amazigh people living in South Tunisia. The documentary deals with the tattoo culture (deq), an important tradition for the Amazigh.
The documentary also emphasizes how the Amazigh people, who escaped from massacres taking refuge in the mountains, should protect their culture and life from new massacres and assimilation.
The documentary "Papicha" directed by Mounia Meddour, was also screened at the festival. The film, which takes its name from "Papicha" the terms used for "beautiful woman", deals with women issue in the period of deepening economic, social and political problems. The film tells the drama of a university student after the "jihadist" coup.
On the third day of the festival, the film "Soeurs d'armes", directed by Caroline Fourest, about the struggle of Kurdish women against ISIS was screened.
TJK-F Diplomacy spokesperson Hazal Karakuş made a speech at the festival committee. Karakuş criticized the film, saying it fail short of really portraying the struggle of Kurdish women against ISIS.
Hazal Karakuş said that the fight against ISIS was waged especially by Kurdish women, who carried out a great resistance, yet the film did not mention the fact that the women fighting against ISIS were members of the PKK and YPJ.
Karakuş also gave information about the Science of Women (Jineoloji), reminding that the revolution in Rojava is based on ecological, gender equality and equal rights.
Karakuş called on women artists, intellectuals and writers to be part of the struggle. Reminding the words of Kurdish people's leader, Abdullah Öcalan, 'If women are not freed, society cannot be free', Karakuş ended her speech with the slogan "Jin, jiyan, azadi".