Ali Jiyan publishes first solo album, Arîn Mîrkan
Ali Jiyan published his first solo album, Arîn Mîrkan: 12 songs all written by the former Agirê Jiyan singer.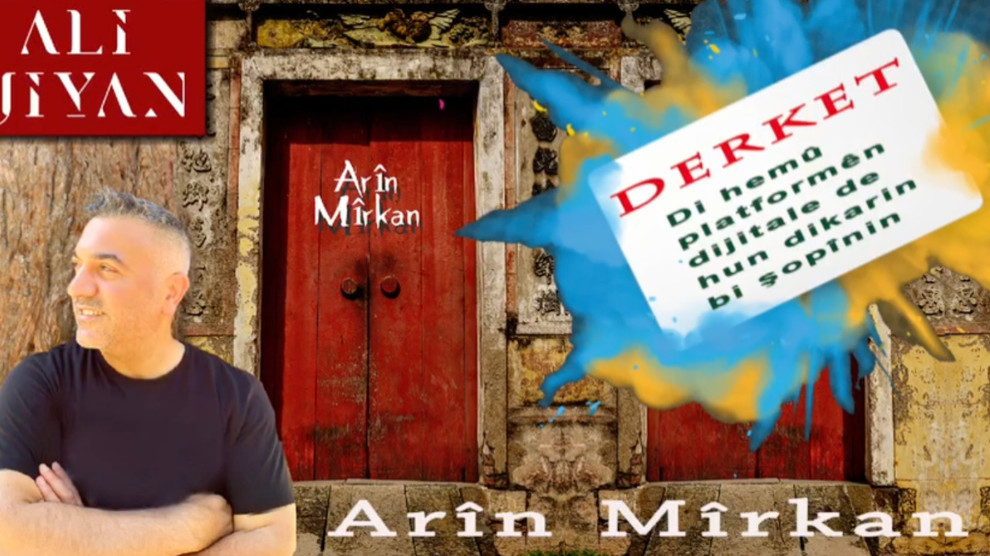 Ali Jiyan, known for being the singer of Koma Agirê Jiyan has released his first solo album, called Arîn Mîrkan.
Born in 1975 in Istanbul, the artist is originally from Kiğılı in Bingöl and started his music studies within the Mesopotamia Cultural Center (MKM). He has been the lead singer of the much loved band Agirê Jiyan.
Agirê Jiyan's first album, 'Adare', was released in 1996 and was a real success. Three albums, Helîn, De Were, Aşitî, followed adding an important new work to Kurdish music.
Ali Jiyan took part in many music and visual projects as well and now continues to work in Germany.
This solo album is dedicated to Arîn Mîrkan one of the woman fighter and martyr in the war against ISIS in Kobanê. The album contains 12 songs. Arzu Polat is the producer of the album released with Art Records label. Hüseyin Çiftçi and Mazlum Rewşen made the arrangements for the album.
The song Arîn Mîrkan opened the album. The lyrics of Kurdim Ez, Newroz, Lo, Dûrim are by Wezîr Demir. There are also two potpourris which include works from anonymous artists. The songs are as follows: Arîn Mirkan, Kurdim Ez, Newroz, Royê Mi, Kavirê Min, Tarîya Şevê, Dem Şêrîne, Lo, Dûrim, Koyê Dersim Berxwedan Jiyane and Potporî.
Other musicians who contributed to the album are as follows: Rheinhard Topaz; Murat Bakrak; Mazlum Rewşen; Gürsoy Tunç (Newroz); Memduh Tekkal; Ali Ikizer; Kemal Ceylan; Yasin Boyraz; ney Eser Gül; Serdar; flute Ali Koç; Emrah, Harun Ataman, Hiphop Serhado, Bülent Turan, Xezal, Nûdem.
The album is available on all digital platforms.