AKP usurps the churches and monasteries in Mardin
The AKP government has usurped churches, monasteries and graveyards belonging to the Syriac community in Mardin and handed them over as state property to the Diyanet, Turkey's Presidency for Religious Affairs.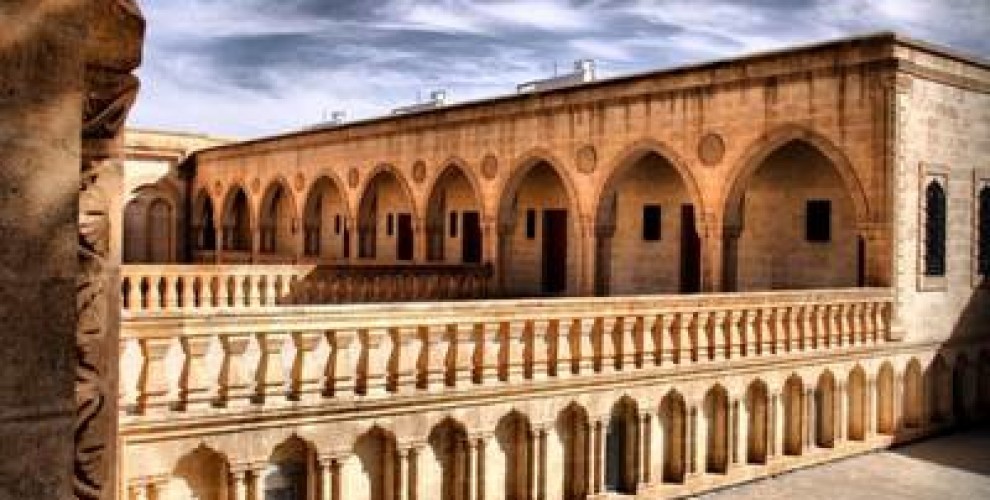 According to the Armenian newspaper Agos many churches, monasteries, graveyards and other assets of the Syriac community in the city of Mardin have been usurped and transferred to the state's Treasury and other relevant state institutions.
After Mardin became a Metropolitan Municipality, its villages were officially turned into neighbourhoods as per the law and attached to the provincial administration. Following the legislative amendment introduced in late 2012, the Governorate of Mardin established a liquidation committee. The Liquidation Committee started to redistribute in the city, the property of institutions whose legal entity had expired. The transfer and liquidation procedures are still ongoing.
In 2016, the Transfer, Liquidation and Redistribution Committee of Mardin Governorate transferred to primarily the Treasury as well as other relevant public institutions numerous churches, monasteries, cemeteries and other assets of the Syriac community in the districts of Mardin. The Mor Gabriel Monastery Foundation appealed to the decision yet the liquidation committee rejected their appeal last May. The churches, monasteries and cemeteries whose ownerships were given to the Treasury were then transferred to the Diyanet.
Inquiries of the Mor Gabriel Monastery Foundation revealed that dozens of churches and monasteries had been transferred to the Treasury first and then allocated to the Diyanet. And the cemeteries have been transferred to the Metropolitan Municipality of Mardin that was usurped by the government through a trustee appointed in place of the elected co-mayors.
The maintenance of some of the churches and monasteries are currently being provided by the Mor Gabriel Monastery Foundation and they are opened to worship on certain days. Similarly, the cemeteries are still actively used by the Syriac community who visits them and performs burial procedures. The Syriacs have appealed to the Court for the cancellation of the decision.
"We started to file lawsuits and in the meantime our enquiries continued" said Kuryakos Ergün, the Chairman of Mor Gabriel Monastery Foundation. Ergün said they would appeal to the court for the cancellation of nearly 30 title deed registries.
Mardin's HDP MP Erol Dora raised the issue in a parliamentary question he submitted to Prime Minister Binali Yildirim, in which he asked if the government engaged in any efforts to return the usurped assests that belong to the Syriac community . Dora also asked if the government considered working at the return of usurped properties belonging to minorities in Turkey (Armeniens, Greeks, Jews and Syriacs).