AKP's "genocide file" submitted to UNESCO
A file on the genocidal attacks in Kurdistan has been submitted to UNESCO officials in the meetings in Bern, Switzerland.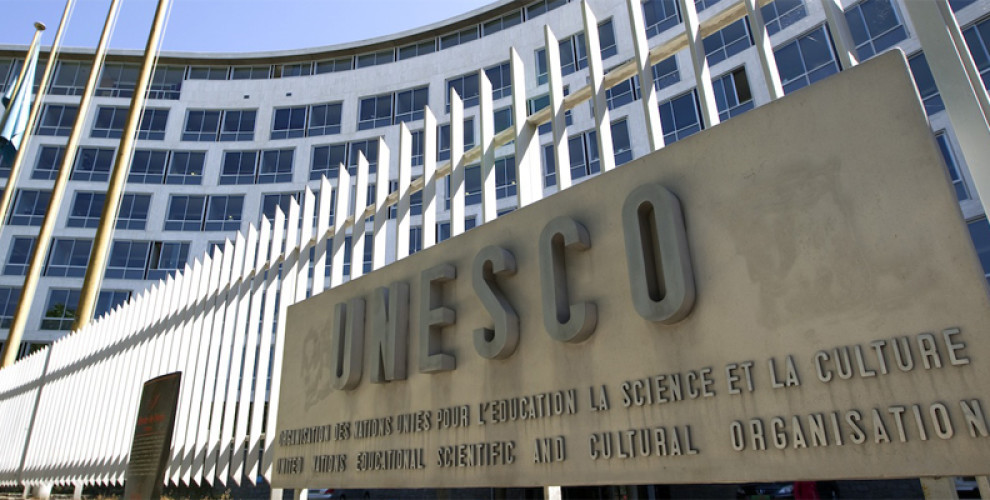 Two separate meetings were held with the UNESCO Commission in Bern, Switzerland today where files on cultural heritage sites the AKP-Erdoğan regime wants to destroy in Kurdistan were submitted to the officials.
HDK-Switzerland constituents and European Syriacs Union Co-chair attended the first meeting.
Representatives from Mizgin Women's Assembly and NCDK Bern attended the second meeting.
The first meeting lasted 45 minutes and discussed the AKP-MHP regime's policies of depopulation in Kurdistan through destruction and genocide and attempts to destroy the centuries old cultural heritage in the form of a file submitted to UNESCO's Bern Section Chief Nicolas Mathieu.
FILE SUBMITTED
HDK Switzerland constituents and European Syriacs Union Co-chair Hülya Gabriel attended the meeting where they submitted files on the destruction of Hasankeyf, Sur and Hevsel Gardens and the confiscation of Syriac and Qeldani people's cultural heritage to the UNESCO officials. The meeting was concluded after the files were presented.
"AKP-MHP ARE COMMITTING THE CRIME OF HISTORIC GENOCIDE"
European Syriacs Union Co-chair Hülya Gabriel spoke to the ANF and said the meeting was "positive". Gabriel said they spoke about the AKP-MHP regime committing the crime of historic genocide through destruction and genocide in Kurdistan, Turkey and the Middle East.
HDK Switzerland Co-spokesperson Hakan Gürgen said they wanted to erase the Kurdish cities from history.
In the second meeting held with NCDK Bern, Mizgin Women's Assembly, UNESCO Switzerland Section Chief Nicolas Mathieu, Program Coordinator Berthort and Southeastern Europe Coordinator C. Winter, the negative social, economic, cultural, ecological effects the Ilısu Dam will have.
"SHOULD BE PRESENTED IN UN MEETINGS"
UNESCO representatives stated that the reason Hasankeyf is not declared a world heritage is Turkey's political decision, and that a world heritage site in Iraq will be affected by this destruction. They said they are concerned for the developments in Turkey and that a case regarding Sur was already open in the UNESCO. The representatives said these issues should definitely be presented in ongoing United Nations meetings.