Afrin children's exhibition opens in Berxwedan Camp
The paintings of the children from Afrin are exhibited in the refugee camp in Shehba.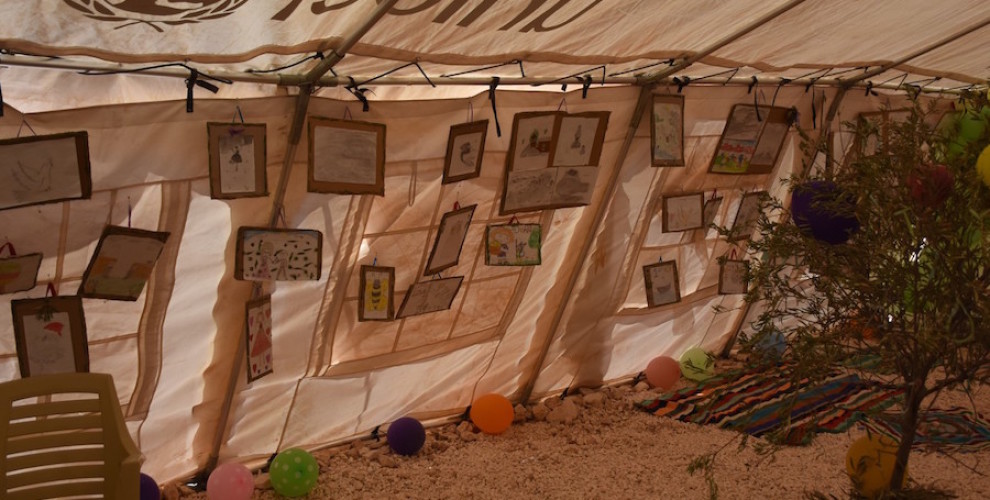 Afrin Kevana Zêrîn Initiative has opened an exhibition in Berxwedan Refugee Camp in Shehba.
It is a very special exhibition, as it host drawings painted by 72 children from Afrin.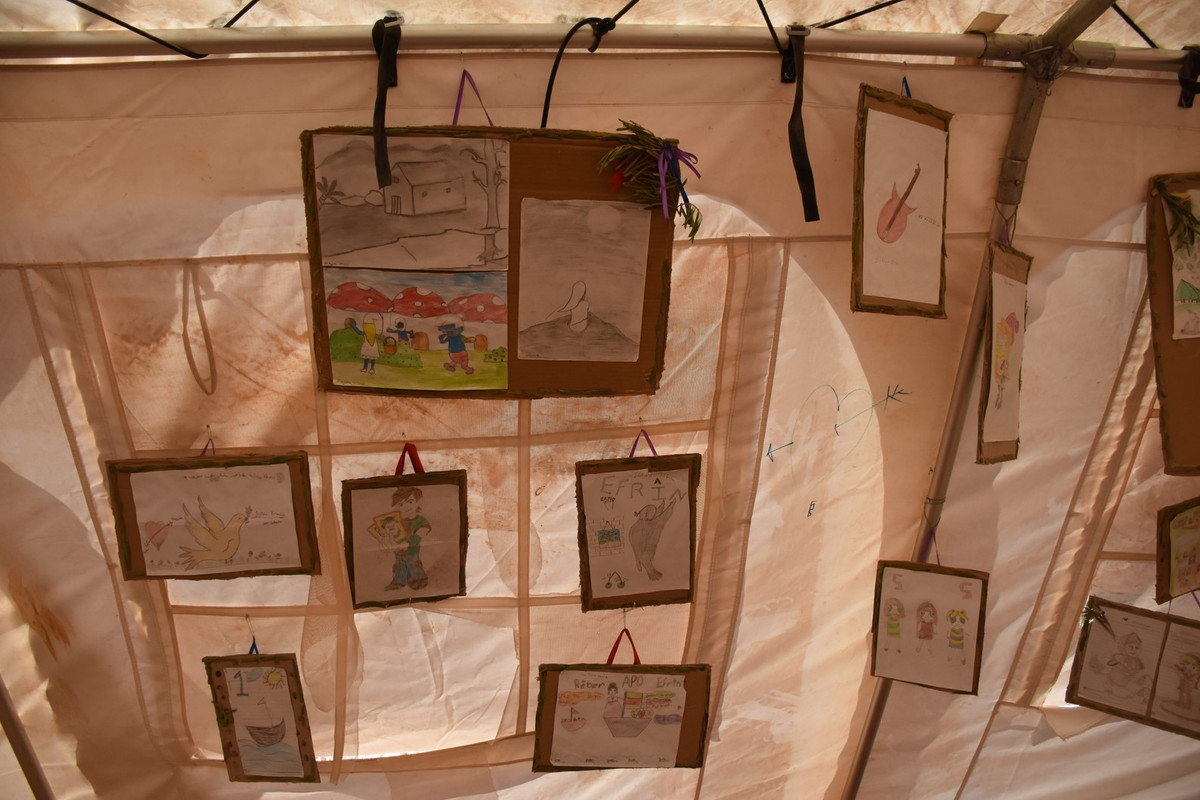 The people of Afrin had been forced to move to Shehba Canton after the bombing and occupation of the Turkish army and its mercenary allies. 
Speaking at the opening ceremony of the exhibition, Sheraz Hemo, executive of Afrin Kevana Zêrîn Initiative, said that the exposition had enjoyed the support of the Culture and Arts Council, and said they have been working on the development of children's talents.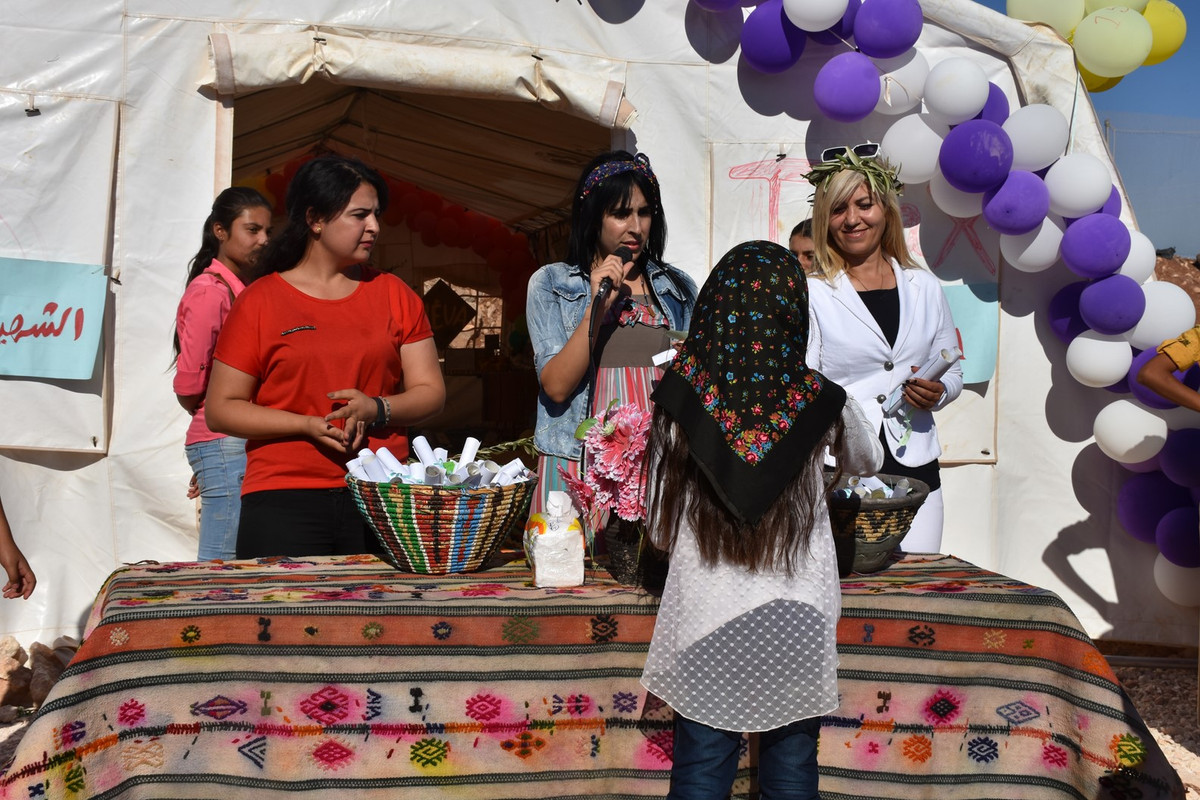 The exhibition is made up of 140 tables and will remain open for two days.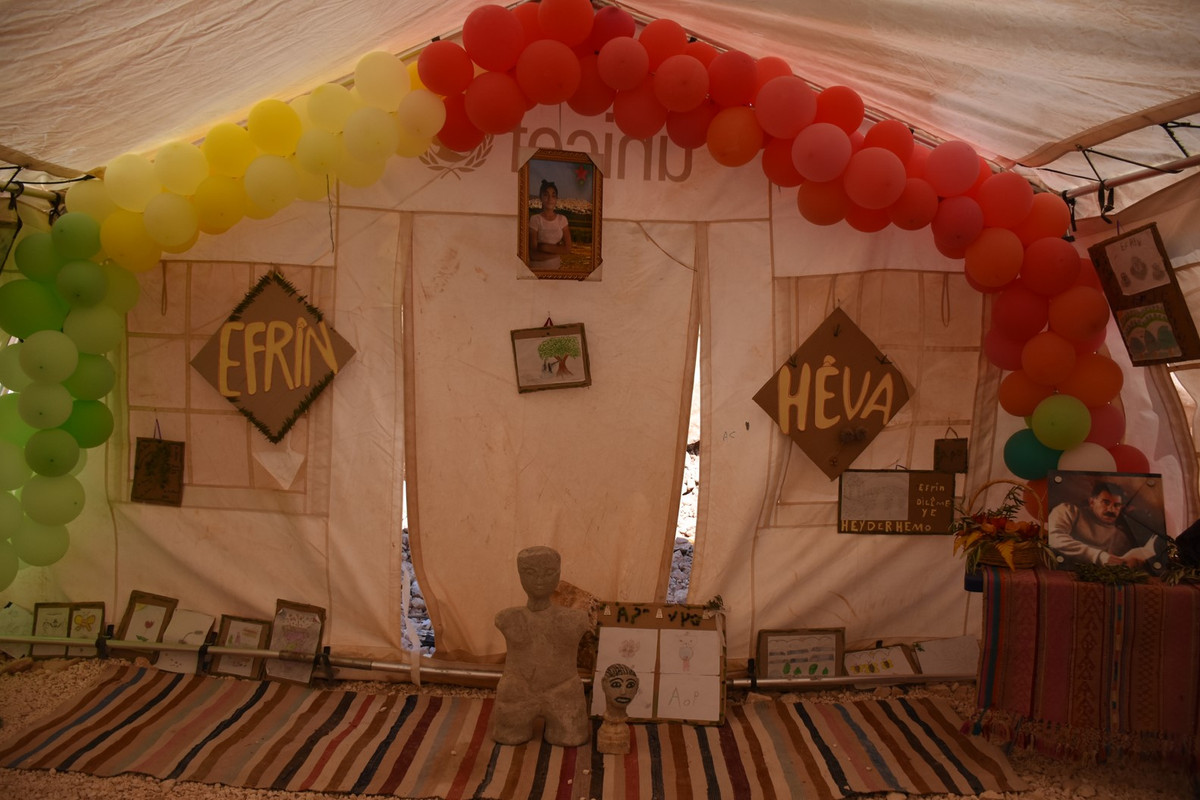 On the first day of the exhibition, 72 children were presented with plaques.
Member of Afrin Kevana Zêrîn Initiative, Martyr Heyfa, lost her life during the Resistance of the Age.