7th Kurdish Film Festival kicks off in Berlin
The 7th Kurdish film festival has kicked off in Germany's capital city Berlin and will continue for a week, presenting movies from all four parts of Kurdistan to cinemagoers. In addition panels all about the history of Kurdish cinema will be held.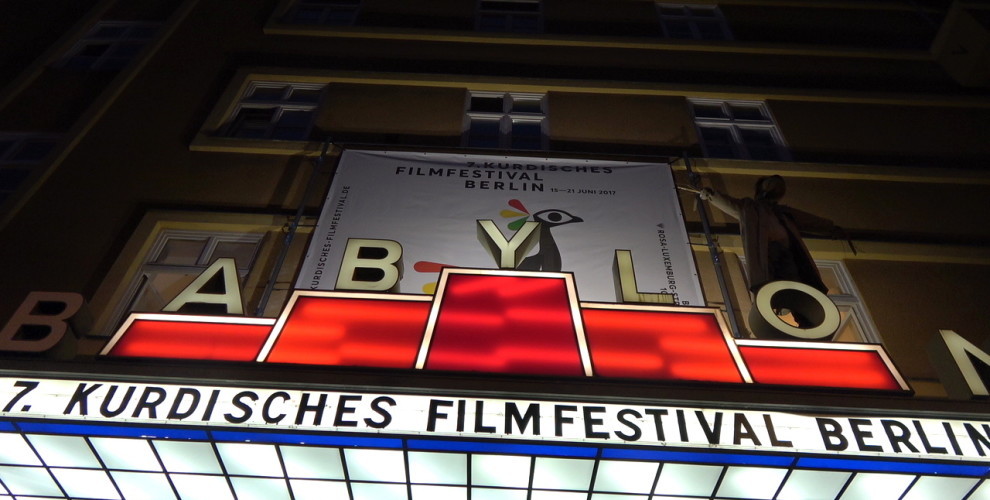 The city of Berlin, one of the major cinema capitals in the world, is hosting since yesterday evening the 7th Kurdish Film Festival, where dozens of Kurdish movies will be screened.
The festival will be visitable until the 21st of June in one of Berlin's most famous lounges, the Babylon and aside from movies, many cinematic activities will be at hand, too.
The festival start was given yesterday evening by Solin Yusuf's film called "Mala bê ban" (A roofless home). Many actors and producers from all four parts of Kurdistan were present at the opening ceremony and support came also from Berlin Government.
At the opening of the ceremony Festival Director Mehmet Akbaş gave a speech, expressing their common desire to open to the world the less known Kurdish cinema and also pointing out the difficulties Kurdish film producers are coping with.
Aktaş stressed that in all four parts of Kurdistan the people are being squashed and said: "Especially in Turkey a severe crackdown is conducted on Kurdish culture and cinema. Kurdish producers are being directly stymied from shooting movies, they are denied access to movie halls. We want here to present Kurds and Europe's audience movies that were produced under such circumstances."
During the film festival 28 documentaries and short movies will be displayed, among which the movie "14 Temmuz" (14th July) about the historical resistance in the prison of Amed as well as some others that have been awarded in international movie festivals will also be shown.
On Saturday a panel titled "Yilmaz Güney in contemporary times" will be held with the participation of Ali Güler, Eyüp Burç and Hüseyin Tabak as speakers. Also seminars on "Cinema and Women" will take place.