10th Hamburg Kurdish Film Festival underway
The Kurdish Film Festival in Hamburg opened with the premiere of French director Caroline Fourest's film about Kurdish women.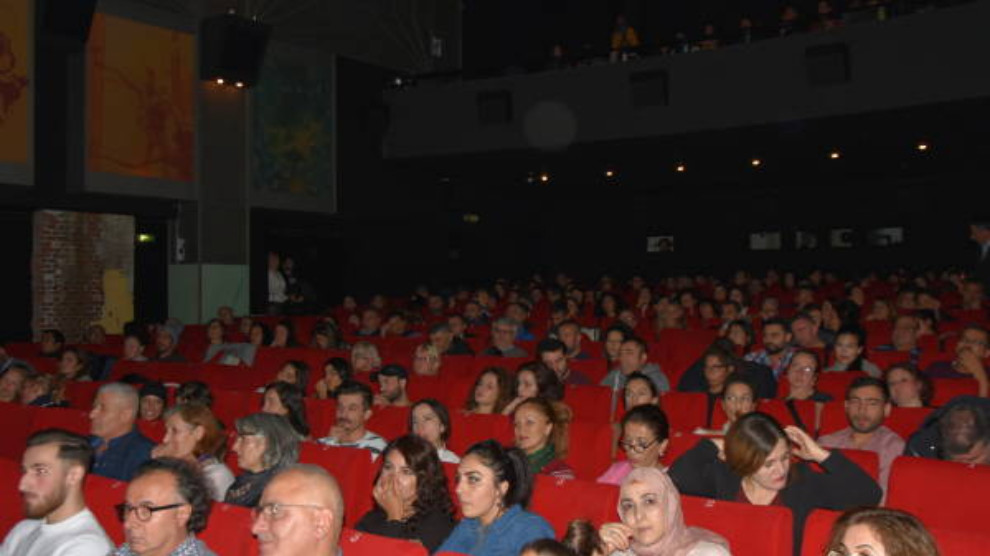 The 10th Hamburg Kurdish Film Festival opened with the film Sœurs d'armes, directed by French director Caroline Fourest about Kurdish women.
Dedicated to Mazdek Ararat, one of the founders of the Rojava Cinema Collective, the film festival premiered at the Zeiss cinema in the neighborhood of Altona. About 300 cinema people, including well-known directors Fatih Akın, Önder Cakar, Ekrem Heydo, Şahin Ömer Khalifa, actors Nazmi Kırık, Aziz Kurt, Bilal Bulut and Ahmet Irmak, attended the opening gala.
Prior to the screening of the film, French artist Elenore Fourniau presented a musical performance. Fourniau, who performed Kurdish songs, was accompanied by Ahmet Koyuncu and Dilan Çelik.
After the music concert, the film Sœurs d'armes, directed by Caroline Fourest, was screened. The film tells the story of women fighting against ISIS, and also deals with the atrocities experienced by Yazidi women.
Maya Şansa and Roj Haco, who were invited to the stage at the end of the screening, answered the questions from the audience.
Şansa said: "We wanted to convey the message of women fighting against the ISIS darkness to the whole world. Hopefully, the Kurdish people will get their freedom soon."
The Hamburg Kurdish Film Festival will continue until 6 November: 37 films will be screened and panels will be held with the participation of directors and artists.
The festival will continue at Studio Kino and Kino 3001.
The third day of the festival is devoted to Rojava themed films. Among the films to be screened is My Paradise, by Serekaniye director Hekrem Heydo.