YPJ fighters remember Arîn Mîrkan and Rêvana Kobanê
Arîn Mîrkan and Rêvana Kobanê are remembered on the 5th anniversary of their martyrdom.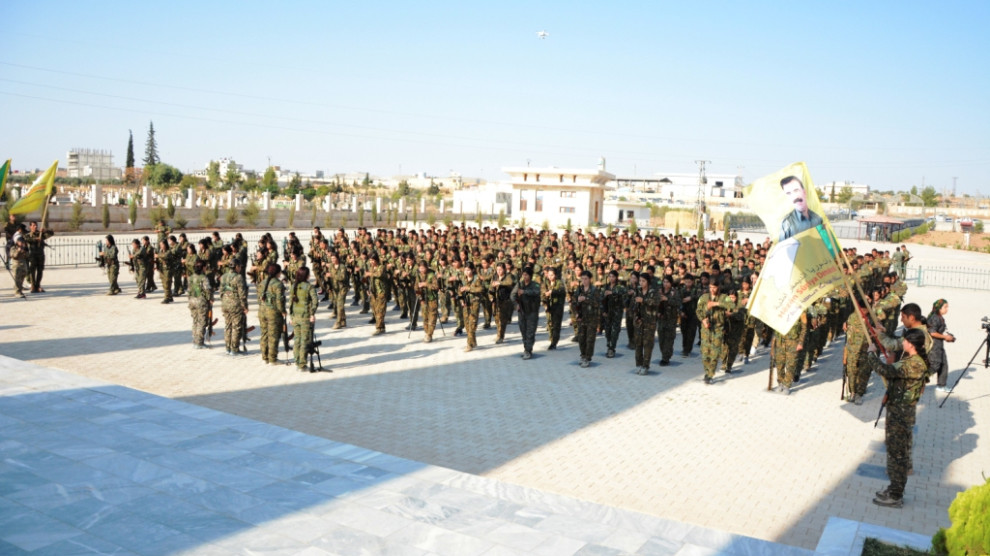 Fighters of the Women's Defense Units (YPJ) in the Euphrates Region held a ceremony in Kobanê to remember Arîn Mîrkan and Rêvana Kobanê who fell as martyrs in actions of self-sacrifice 5 years ago.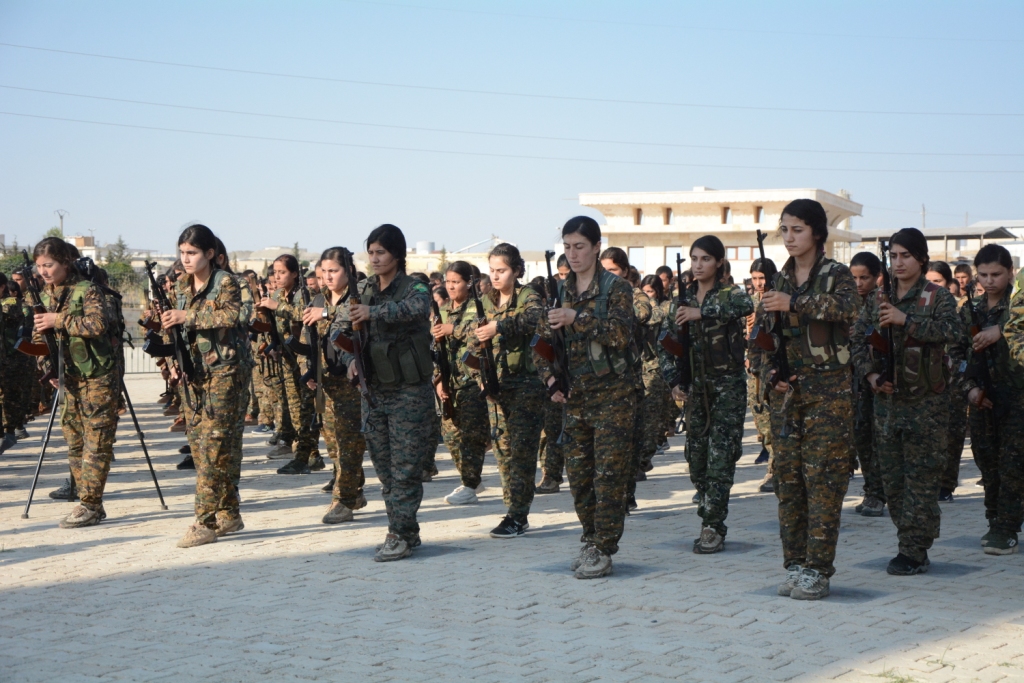 'A BRIDGE TO FREEDOM'
Speaking at the ceremony at the Martyr Dicle Cemetery of Martyrs, YPJ Commander Kurdistan Serêkaniyê said the following; "With the resistance in Kobanê, we have learned once again to make sacrifice for freedom, the cost of which is too heavy. The actions of self-sacrifice carried out by Martyr Arîn and Martyr Rêvana became a bridge to freedom."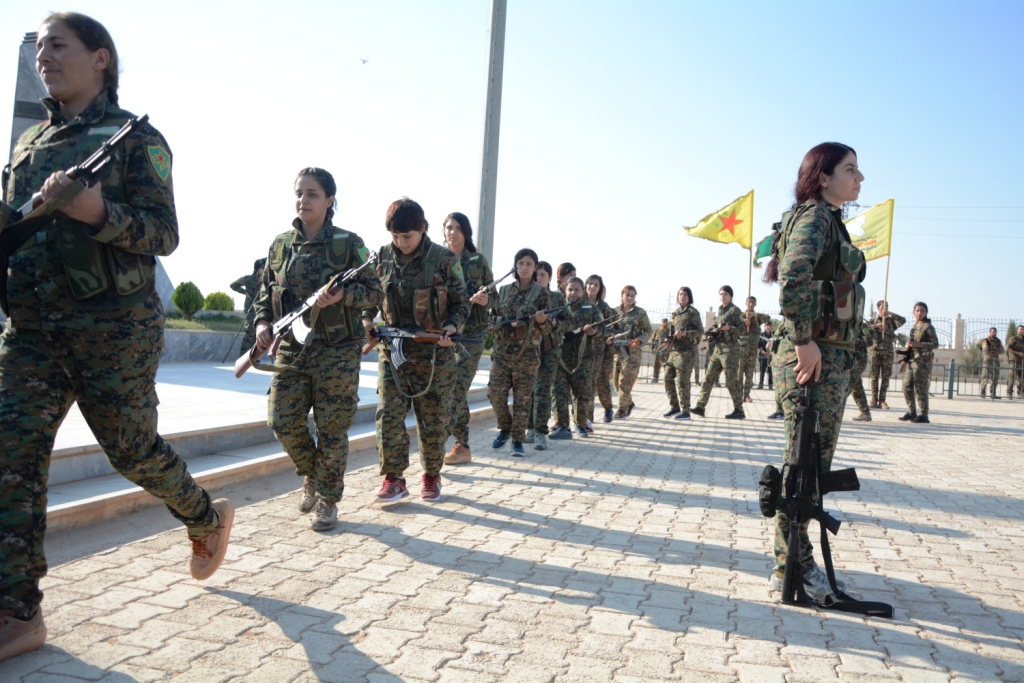 'SYMBOL AGAINST SLAVERY'
The YPJ Commander also remembered Avesta Xabur who fell a martyr in an action of self-sacrifice against the Turkish invasion army and allied mercenaries in Afrin. She stressed that the women's resistance in Kobanê and Afrin became a symbol of struggle against slavery and atrocity.
"The history of Kurdish people abounds in sacrifices. Bese in Dersim, Avesta Xabur in Afrin and Arin in Kobane became the representatives of the free being philosophy against invasion."
The YPJ fighters attending the ceremony then visited Hill Mishtenur where Arîn Mîrkan and Rêvana Kobanê fell as martyrs.