YPJ: Fight together - For freedom and dignity
"Newroz is the day the tyranny of Dehak was stabbed to death. This victory is our road map. It shows what we must do against the modern tyrants: fight together in solidarity against occupation, robbery and injustice.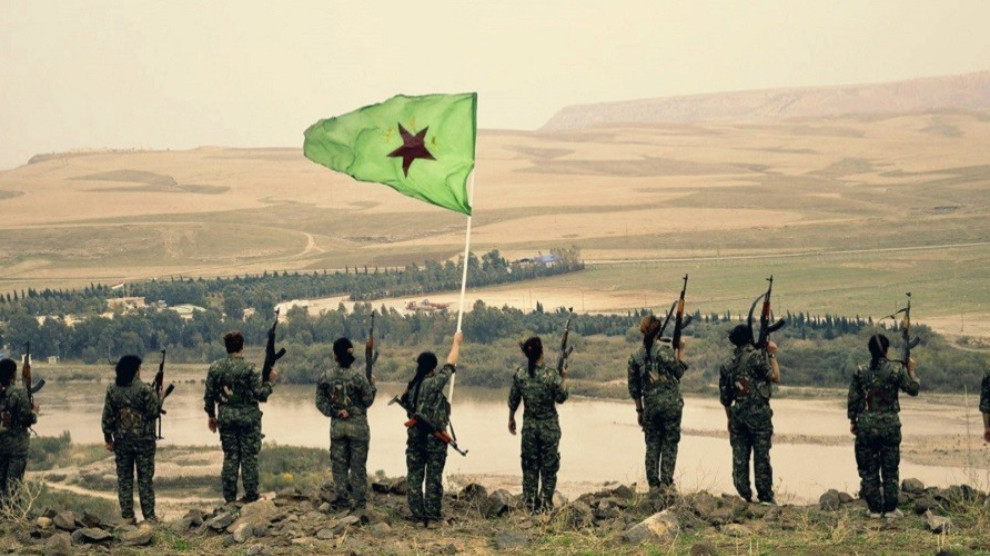 The General Command of the Women's Defense Units (YPJ, Yekîneyên Parastina Jin) has published a message on the occasion of the Kurdish New Year Newroz.
"The people of Kurdistan have been in continuous resistance against occupation and oppression for thousands of years. Empires and dictators have always ended through the solidarity of the peoples. This fact is most evident in the legend of Kawa the blacksmith. Every year Kurds, Syriacs, Persians, Turkmen and Yazidis on Newroz celebrate their victory as their new day. In this sense, Newroz is no ordinary festival. It is the day when the tyrannical rule of Dehak was stabbed to death. This victory is our roadmap, which shows us what we have to do against modern tyrants: as peoples, together and in solidarity, we must fight against occupation, robbery and injustice.
As YPJ, we consider Newroz a significant day when we renew our promise of victory. We have paid a high price for our freedom and the revolution of Rojava. It cost us thousands of dead and wounded. Therefore, our solidarity goes first and foremost to those who died in the resistance around Newroz. We promise them and our people to strengthen our liberation struggle.
In moments like these, when the spirit of Newroz is indispensable for all of us, each person should overcome his fears and stand up for his existence. In order to defeat the tyrants, it is necessary to defend the identity, language, culture and language in accordance with the perspectives of Rêber Apo (Abdullah Öcalan). The Kurdish people have had to endure countless massacres in their history so far. From Halabja to the uprising of Qamishlo, from the massacre in the Zîlan Valley to Mahabad and Afrin to Serêkaniyê (Ras al-Ain) and Girê Spî (Tall- Abyad), the occupiers tried to rob the Kurdish people of their will. It was modern Kawas like Arîn Mîrkan, Barîn, Avesta, ilan, Ronahî and Berxwedan who fought selflessly against the intentions of annihilation. Their sacrifices are symbolic of the fact that hundreds of thousands of blacksmiths are ready and waiting. Ready for the great resistance against the oppressors.
Today, under the leadership of the YPJ, we offer a resistance for dignity. We ignite the fire of this year's Newroz with the spirit of our fallen friends, knowing that the "New Day" marks the beginning of even stronger women's organization and women's struggles. We promise to enhance our resistance in the spirit of the Newroz and we express our hope that this feast will mark each of our days of resistance. In this spirit, we wish our people and all women: Newroz pîroz be."