YJK-E proposes two weeks of activities, from 10 to 25 November
The YJK-E held its mid-term meeting with the participation of 120 delegates, discussed its performance in a year and prepared its quarterly planning.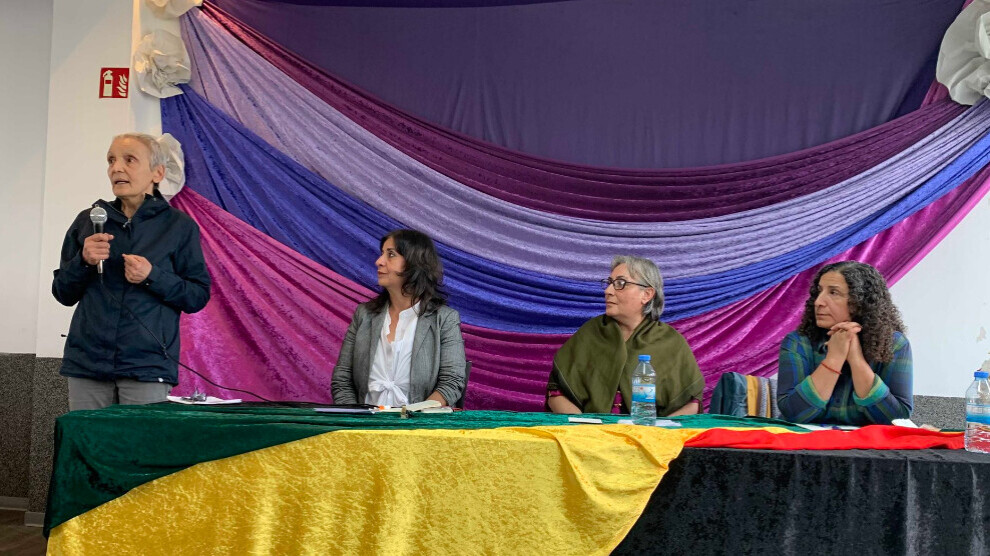 Yekîtiya Jinên Kurdistan ên Elmanyayê (YJK-E), the umbrella organization of Kurdistan women living in Germany, held its annual interim meeting.
More than 30 women's councils affiliated to YJK-E and 120 delegates from many communes attended the meeting held in Dortmund.
At the meeting, the work done in the last year was evaluated. In this context, special emphasis was placed on the "Let's try the dictator campaign", which was launched last year on 25 November, the Day for the Elimination of Violence Against Women. It was stated that this campaign, which lasted almost four months, produced important results.
During the mid-term meeting, it was underlined that progress has been made in relations with different women's organizations in the last year. In this regard, 8 March and 25 November events were cited as examples. "We held events together with German and immigrant women's organizations in many places on both 25 November and 8 March." In order to continue working in this direction, the proposal of ​​advancing relations and alliances with other women's institutions and acting jointly was approved.
Another point emphasized at the meeting was the role of YJK-E women activists. It was emphasized that women activists play a decisive role in Kurdistan institutions in the cities they live in.
Despite the pandemic, the work carried out in Germany against femicide was also cited as an example at the meeting.
A plan for the next three months was drawn up. According to this plan, women's councils and communes will hold seminars, rallies, information stands and video screenings from 10 to 25 November.
At the meeting, it was decided to strengthen the YJK-E social committee and it was noted that all women's assemblies should develop projects for this purpose.