YJA Star guerrilla Çiçek Benzer buried for the second time
The body of female guerrilla Çiçek Benzer, who was martyred in a clash on the Gabar region in September, has been exhumed from a "cemetery for the nameless" and handed over to her relatives to be finally laid to rest.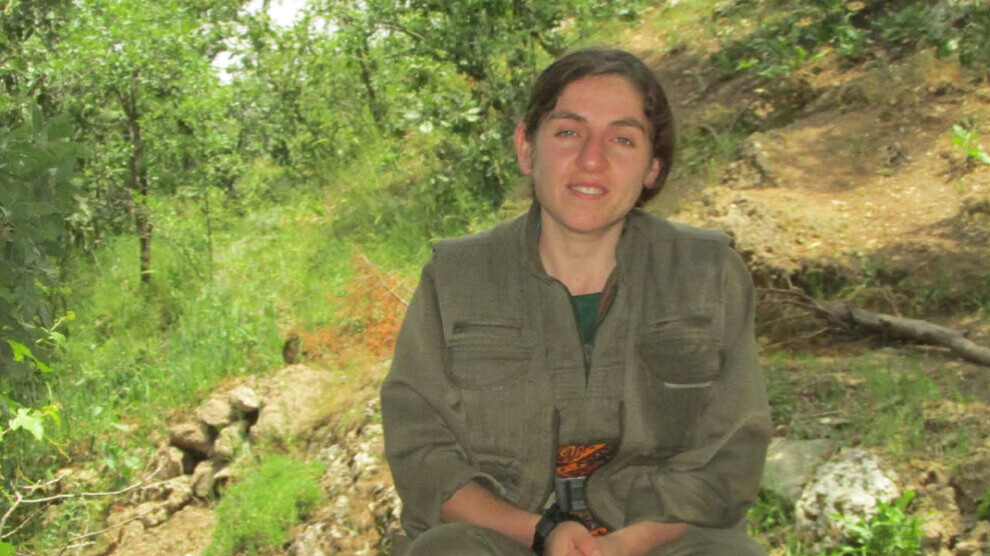 YJA Star (Free Women's Troops) guerrilla Çiçek Benzer (Amargî Dorşîn Xerzan) has been laid to rest in her hometown, Silopi district of Şırnak after her body was handed over to her relatives on Wednesday. The funeral at Başak Cemetery could only take place under a massive police blockade.
Çiçek Benzer was born in Aydin, western Turkey, as the daughter of a Kurdish family expelled from the Botan region in the wake of the scorched-earth policy. In 2014, she took to the mountains where she belonged to the women's guerrilla force YJA-Star (Yekîtiya Jinên Azad). On September 28, 2020, she died in the course of a clash with Turkish operational units at Gabar, which, like Silopi, is located in Şırnak province. Although her identity was known to the authorities, she was buried in a "cemetery for the nameless." Only after a second DNA test were the fighter's remains exhumed and given to her family.
The HPG had announced the death of Çiçek Benzer on October 16. Guerrilla Naif Bulduk (Simko Botan), who was also from Şırnak, also fell with her. The HPG statement on her death said, "Amargî Dorşîn Xerzan fell because she deliberately attracted the attention of soldiers during the military operation in the Gabar Mountains in order to protect her fellow fighters."