Women protest law which will clear child abusers
Peoples' Democratic Party (HDP) Urfa Provincial Women's Council and Free Women's Movement (TJA) activists reacted to the regulation that will grant amnesty to child rapists.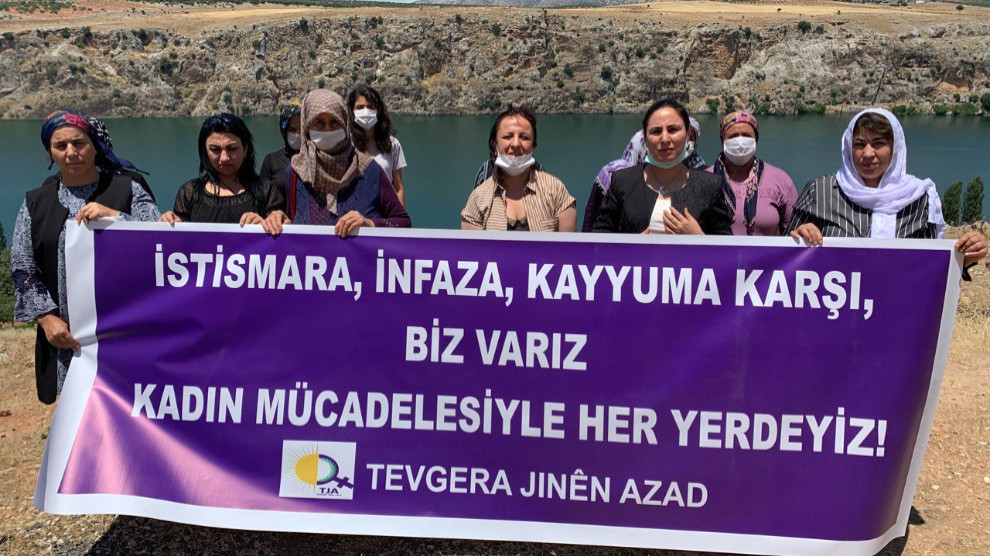 The women held a statement on the banks of the Euphrates River in Halfeti.
HDP Urfa Member of Parliament Ayşe Sürücü said that while the one-month work carried out by the TJA and HDP Provincial Women's Council continues, the AKP is trying to liquidate democratic politics and added that "It is doing this by attacking women's gains. With the laws it enacted, it narrows life to women and society. They enacted the law of execution by turning the pandemic process into an opportunity. There is abuse law on their agenda today. With this law, they want to release people who abuse children. We will always raise our voices against these laws. As women, we will not bow. We will resist every attack against women's gains."
Sürücü  added: "Child abuse in Turkey in recent years has increased three-fold. With the law of abuse, they try to release these child abusers and forced victims to marry their rapists. We will not allow this."
Stating that the attacks against women continue everywhere, Sürücü continued: "After the invasion of Afrin, the FSA mercenaries and the other groups continue to kill in Afrin. Recently, 16-year-old Melek Nebi Xelil in Afrin was murdered after being raped. We condemned the murder of Xelil. Wherever we are, we will show our attitude against the attacks on women and continue to defend all women. All areas are women's resistance. We will continue to fight until the end."