Women on hunger strike in Amed jail remembered Sakine Cansiz
"With her struggle, Heval Sara was like a cloud pouring rain on our black and dry world. She fulfilled her mission of leading the growth of the Kurdish women in the Middle East and Kurdistan."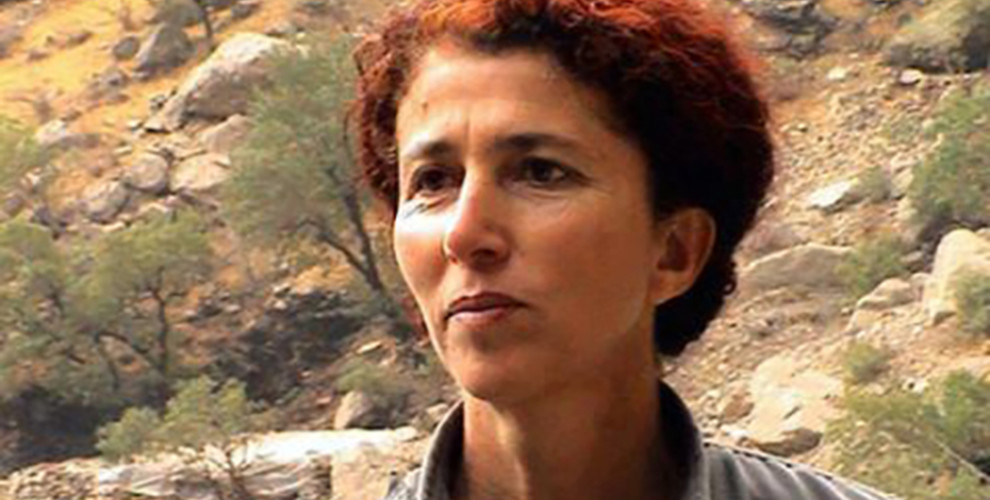 Democratic Society Congress (DTK) co-chair and Peoples' Democratic Party (HDP) Hakkari deputy Leyla Güven is on hunger strike against isolation in Imralı for 62 days.
Thirty women jailed in 6 different prisons are on the 24th day of the indefinite hunger strike they launched in solidarity with the HDP deputy and with her same demand.
Hunger strikers in Diyarbakır E Type Closed Prison, Leyla Güven, Journalist Kibriye Evren, Hilal Ölmez and Evin Kaya, wrote a message commemorating Kurdish women revolutionaries Sakine Cansız, Leyla Şaylemez and Fidan Doğan who were murdered in Paris on 9 January 2013.
The four female prisoners said: "We read, we walk, we talk to dozens of women in the prison. In this same prison, 30 years ago, Sakine Cansiz walked, talked. We want to spit on the face of our executioner, like Sakine did and like her, we want to turn our every moment into a fight. In this long resistance journey our route is the women's liberation struggle. The paradigm of Mr. Öcalan is our compass in this journey. They murdered Sakine Cansız, Leyla Şaylemez, Fidan Doğan on 9 January as women's struggle was growing. This massacre hit an entire people. They did not stop after this, they then turned to Sêvê Demir, Pakize Nayır and Fatma Uyar."
The four women prisoners added: "Yet the aim of those who hit Kurdish women right to their heart, was not achieved. On the contrary, new resistance was born out of this huge pain. It's a fire that is growing steadily."
The message continued: "This resistance is the resurrection of freedom in a geography with the delusion that massacres will be able to destroy hopes. Woman is the measure of resistance and freedom. If women are an important indicator of a country's developmental quality, this also goes for a movement or all kinds of political, cultural, economic structures. Recognizing the position of women as a crucial factor of the quality of freedom and democracy, the existing male power structures resorted to massacres as a means to keep their own mentality alive, throughout history."
The message ended with these words: "The destruction of the pioneer women who lived a life with the idea of ​​freedom and justice means the sacrifice of the political, cultural, economic and democratic structures of the society to the reactionary mindset of the power that corresponds to each historical age. It means dry, arid, and even desertification of life."
The absence of women in the rising of a society means desert, said the message, adding: "The existence of women is a rain-loaded cloud releasing resistance to every part of the earth. With her struggle, Heval Sara was like a cloud pouring rain on our black and dry world. She fulfilled her mission of leading the growth of the Kurdish women in the Middle East and Kurdistan. Now we continue our actions with the legacy and tradition of resistance. And we will continue to struggle until our demands are answered."