Women launch 'We defend ourselves' campaign in Istanbul
The Free Women's Movement (TJA) kicked off the Istanbul leg of the four-month campaign launched with the slogan "Em xwe diparêzin" (We defend ourselves).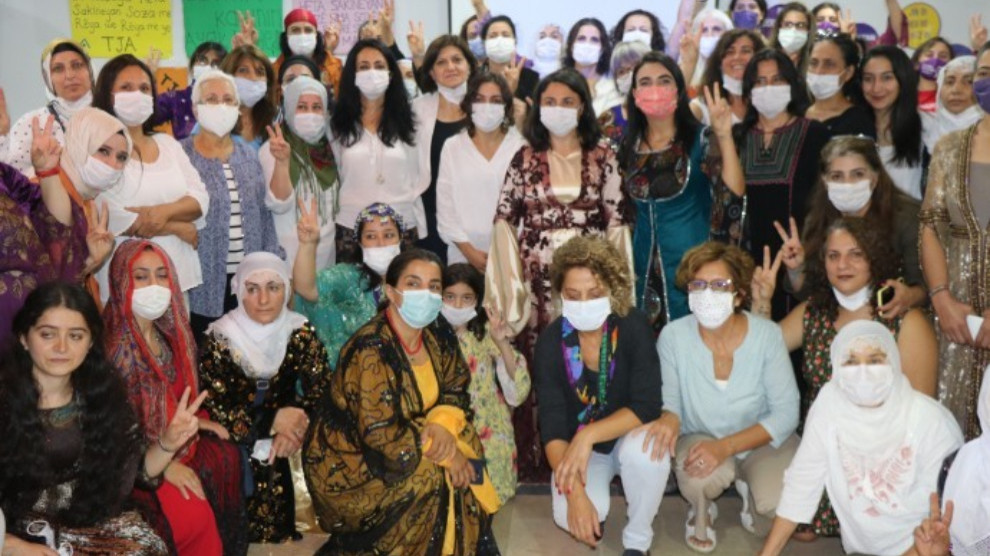 TJA opened the campaign in Bağcılar, Istanbul. Peoples' Democratic Congress (HDK) co-spokesperson Idil Uğurlu, HDP Istanbul Provincial co-chair Elif Bulut, HDP Women's Council, TJA activists and Peace Mothers joined the press conference held at the HDP building.
The statement was read in Kurdish by TJA activist Aysun Çeper and in Turkish by Zeki Ilbasan.
The statement pointed out that "the racist, sexist, male government that denies and belittle women has made many attacks" and added: "We set out by saying, 'Enough is enough now, we defend ourselves with the ideology of women's freedom against the male-dominated mentality of the AKP-MHP regime. We will not accept persecution, we will resist for a free and equal life."
While calling for a joint struggle against the attacks against women, the statement also said: "We will defend our identity, existence, body and labor through our organisation. We will increase our defense against attacks. We are calling on everyone to support our campaign."