Women in North-East Syria grow stronger through organizing
Women in North-East Syria grow stronger by organizing in all spheres of life, from economy to art, from social work to politics, from ecology to diplomacy.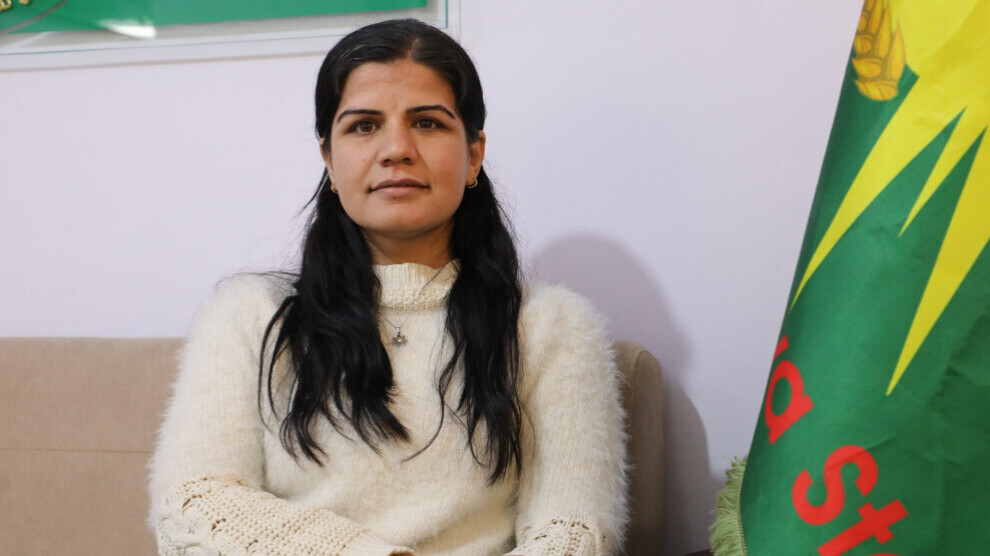 The women leading the Rojava Revolution are preparing to establish a democratic women's politics academy.
Established in 2012 under the umbrella of Yekîtiya Star, the Diplomacy Committee is responsible for organizing and developing women's diplomatic activities. It also carries out activities for Kurdish women's national unity and common struggle. It establishes women's platforms in cooperation with other organizations that are against capitalism, fascism and the male-dominated system. The committee works to promote the Rojava Women's Revolution and to protect the common heritage of women in the world and the Middle East and unite the struggle. It also deals with the education system.
COMMITTEES IN EVERY REGION
Kongra Star's Diplomacy Committee has offices not only in Qamishlo, but also in many other cities from Aleppo to Dêrîk. Since 2013-2014, its offices have been carrying out activities in Lebanon, Europe and Bashur (South Kurdistan). The Lebanese Representation is an important gateway for its activities in the Middle East. In order to spread the Women's Revolution, the committee aims to create a ground for women's emancipation in Lebanon and the Middle East.
The South Kurdistan Representation has a mission to propagate the developments in political and social fields, and the achievements made in connection with subjects such as the co-presidency system and women's laws in the other parts of Kurdistan.
The European Representation is not only limited to Europe. It also aims to reach women worldwide, from Latin America to Asia.
THE GOAL IS NOT TO FORM AN UMBRELLA ORGANIZATION
Kongra Star is a sort of confederated umbrella organization of women's movements in North-East Syria. Their aim, however, is not to establish an umbrella organization, while debates on how to bring together women's diplomatic activities in North-East Syria are still going on. The level of institutionalization in the 11th year of the Women's Revolution is an important ground for diplomacy.
Apart from North-East Syria, there is a diplomatic centre in Aleppo. Due to the criminalization policies, security problems and anti-democratic attitude of officials, Kongra Star has limited opportunities to organize and develop alliances in the regions controlled by the Damascus government. There is also a Women's Initiative.
EDUCATIONAL ACTIVITIES
One of the most important features of women's diplomacy is education. There is a plan to establish a democratic women's politics academy within the next year, where leading women politicians from all over the world come together, engage in theoretical debates, review and share their experiences, and identify new common goals. In addition, training circuits will be introduced.
WOMEN'S JOINT LABOR
Speaking to ANF, a member of Kongra Star's Diplomacy Committee and Assembly, Menal Mihemed, stated that very serious joint efforts have been made by women so far: "It is not enough to talk about one single institution. Solidarity committees, friendship committees and Kurdish women's diplomacy organizations abroad have also assumed very serious responsibilities. Promotional activities have been carried out for the last 10 years. When we look at previous years, there was always progress, but we could have done better. We should have built more alliances."
WE NEED MORE ACTIVE AND MORE MOVING PROJECTS
Mihemed continued, "There are dozens of "Jin Rojava Diparêzin" committees in Europe and Latin America. People are very familiar with our ideological concepts and theories in Europe or Latin America. The same is not true for the Middle East. This is a serious problem for us. Unfortunately, the concepts and theories that we promote in our daily lives such as co-presidency, women's liberation ideology, and women's self-defence are not known enough by women in the regions where we live. We have had inadequacies in this regard. We need more active and more moving projects, new discourses and campaigns. The field of diplomacy should constantly review its activities. It should also redefine its needs and duties in line with current political developments in order to maintain a continuous improvement. Otherwise, we would be repeating ourselves."