Women in London hang banner on BBC Radio building
A banner protesting violence against women was hung on Alexander Palace in North London by the Kurdish Women's Initiative.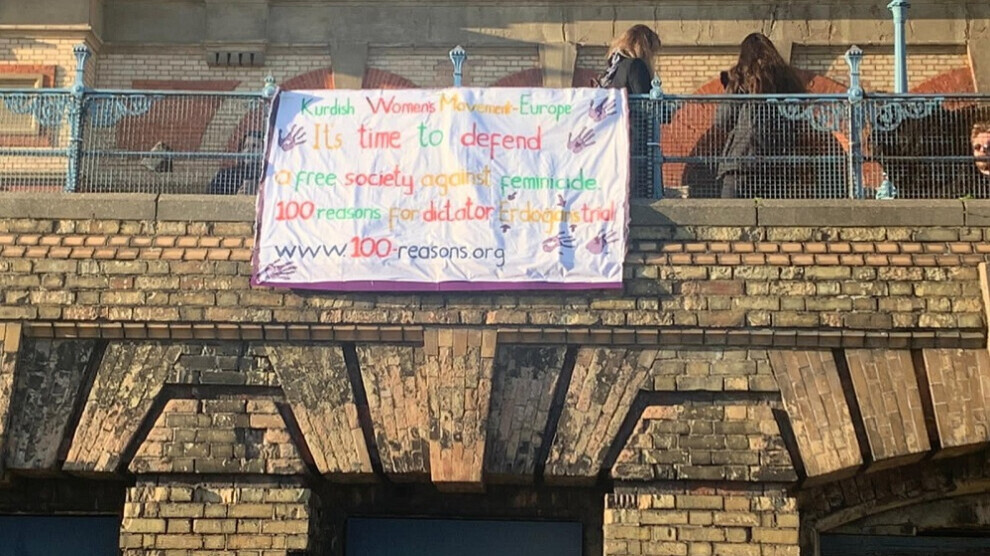 A banner was hung on the BBC Radio building as part of the 25 November actions to mark International Day for the Elimination of Violence Against Women.
People supported with applause to Kurdish women who hung the banner. Banners prepared by the London Kurdish Women's Initiative will be hung every day in the city's popular parks and squares as part of the events leading to 25 November.