Women in Kobanê march for HDP deputies Güven and Farisoğulları
Women in Kobanê held a march to protest the detention of HDP deputies Leyla Güven and Musa Farisoğulları.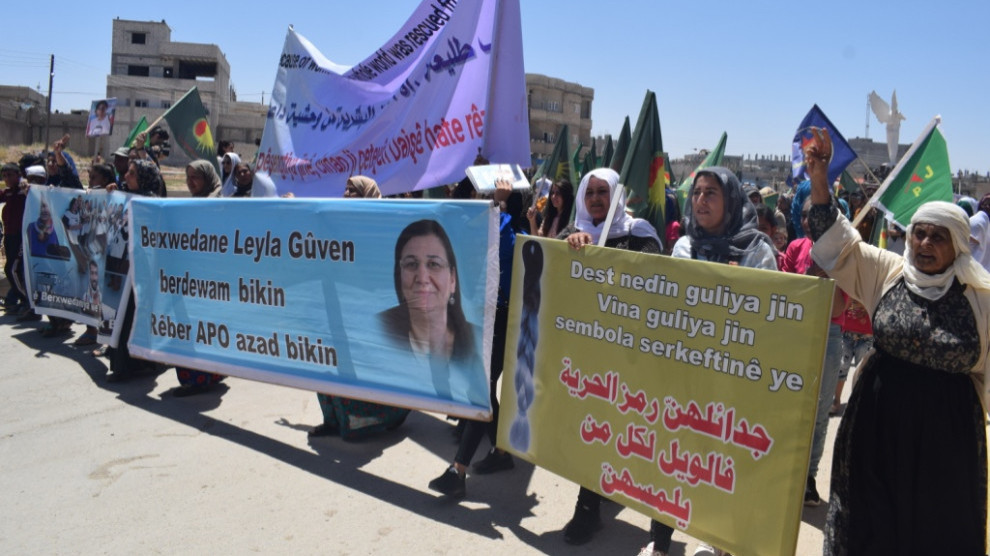 Women gathered in Kobanê to join the march organised by Kongra Star to condemned the decision by the Turkish parliament to strip HDP deputies Leyla Güven and Musa Farisoğulları of immunity.
The women gathered at the Free Women Square and marched chanting slogan and promising to "continue the resistance of Leyla Güven".
The march ended with a rally in Martyr Egîd Square where Kongra Star Coordination Member Rewşen Hacim condemned the Turkish state and its phas fascist policies against the Kurdish people.
Speaking on behalf of the Autonomous Administration of the Euphrates Region, Nesrîn Kenan pointed out that the Turkish state continues to target the will of the Kurdish people and the women's struggle. Kenan renewed the support of women for Leyla Güven and added that the Turkish state targets women because it is afraid of the free women's will.