Women in Dirbesiyê celebrated 8 March
"On 8 March this year we will celebrate both World Women's Day and victory against DAESH mercenaries. I wish the best to the YPJ women who are protecting us."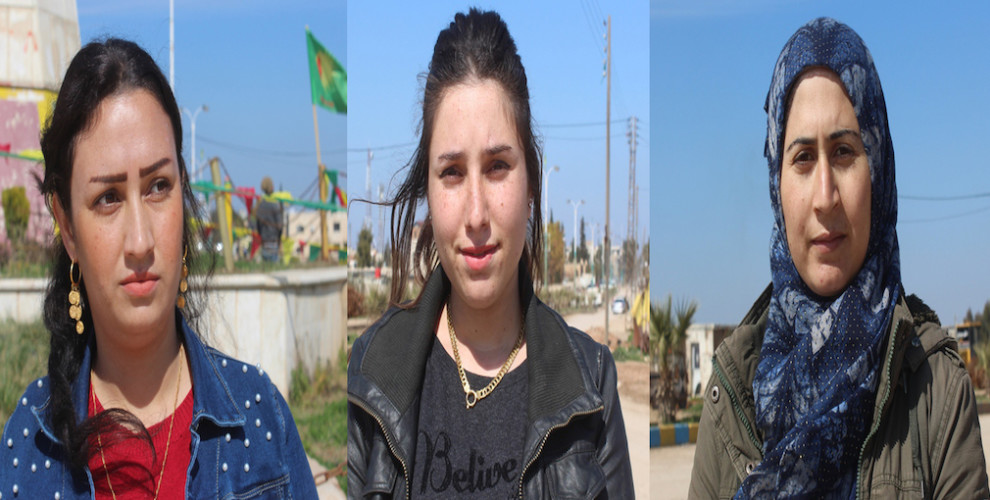 Women in Dirbesiyê, in the canton of Hesekê voiced their feelings and thoughts on 8 March, International Women's Day.
Talking to ANHA a woman named Felek Nezîr commended HDP Hakkari MP Leyla Güven who has been for three months on hunger strike and the women fighting against persecution and tyranny. She said this 8 March is for these women.
Nezîr said the 8 March will be even better if the freedom of Kurdish People's Leader Abdullah Öcalan and the liberation of Afrin are achieved.
Dîlber Şemo expressed her feelings about 8 March: "On 8 March this year we will celebrate both World Women's Day and victory against DAESH mercenaries. I wish the best to the YPJ women who are protecting us."
Ahîn Mihemed said: "The woman is known for her resistance and determination. With the Rojava Revolution, women have led the way in all fields of military, political and social life. With Öcalan's ideas, women in Rojava fulfilled their leading role in society, setting an example for all women of the world."
Ahîn Mihemed finally stated her support for Leyla Güven's resistance and celebrated 8 March.