Women in Amed are ready to rally on 8 March
DBP Amed Provincial Co-chair Seval Gülmez from the 8 March Organizing Committee in Amed called on all women to join the rally to be held in the city on Monday.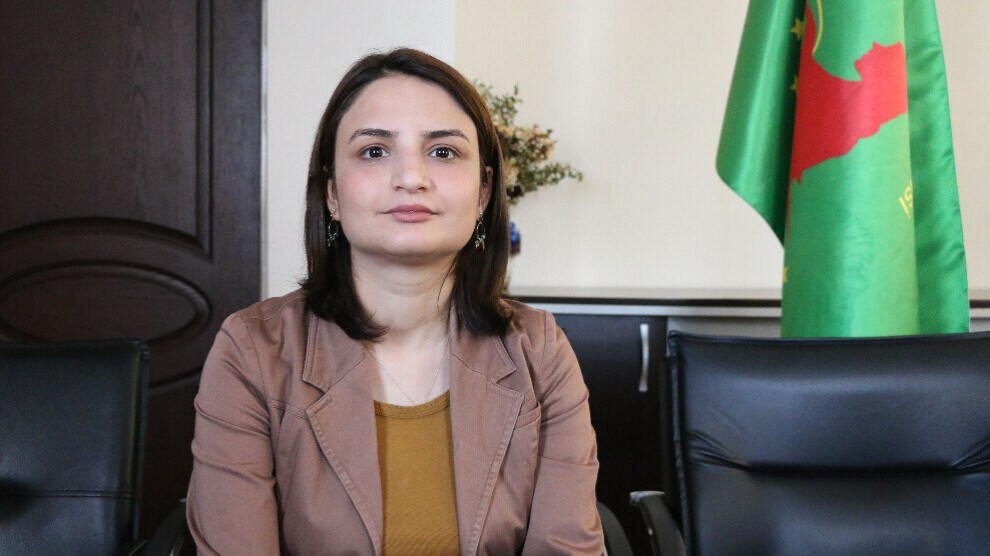 World Working Women's Day will be celebrated on Monday, 8 March, all over the world. In Kurdistan a number of events have been going on for over a week and will culminate on Monday. Tevgera Jinên Azadiyê (TJA – Free Women's Movement) and all women's organisations are organising a rally in Amed. Women have been preparing the 8 March rally for about 15 days. Everything is ready for the Monday's rally at Station Square. The rally will be carried out taking into account the measures to prevent the coronavirus from spreading.
Democratic Regions Party (DBP) Amed Provincial co-chair, Seval Gülmez, is part of the 8 March Organization Committee. She spoke to ANF about the rally.
Gülmez pointed out that the HES code (special mandatory application issued by the Ministry of Health to monitor covid-19) of the people entering the rally area will be checked and disinfectants will be found on the doors. Stating that napkins, water and cologne will also be provided at the doors said Gülmez adding that frequent announcements will be made from the stage so that those in the area do not touch each other.
Gülmez said that the sunny weather is an advantage and added: "As the organization committee, we will take all our precautions, but the participants also need to take precautions. People should not touch each other and respect safety measures. The most important thing is that they have their HES codes. Because if they do not have their codes, they will not be allowed in. Of course, everyone should wear masks."
Giving information about the 8 March activities they carried out, Gülmez said: "We were together with our people. We were in the markets, houses and streets. We listened to the demands and problems of women. We also observed that there is hope for peace. Many things need to be done in order to preserve and revive this hope. Because women now want peace and tranquillity for the society. These wishes of women are actually the wishes of the whole society."
Referring to the message they will give on March 8, Gülmez said: "We think that there will be a big participation at the rally. We see that there is a real enthusiasm and hope. Our message on 8 March will promoted a social field of work based on a woman-oriented and women's perspective agenda against the male mentality. Of course, one of our most important messages will be to stop the massacres and genocide of women. 8 March is very important for us; it is like a rebirth. All women should be there with us that day."