Women in Aleppo: Öcalan's perspective is the key to solution
Women's organizations in Aleppo pledged to support the prisoners until the hunger strike is concluded and said that the Turkish state violates the rights of democratic politicians and the people.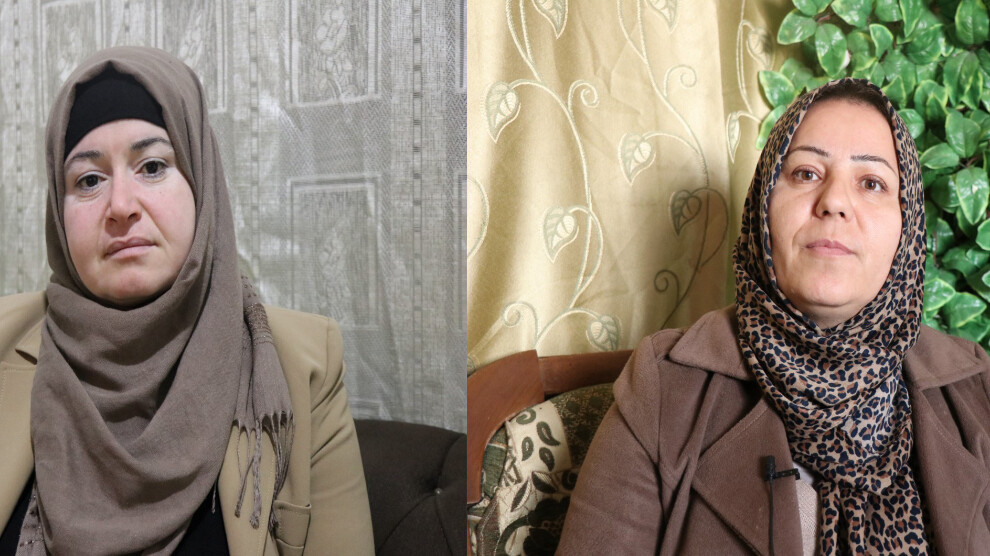 The hunger strike launched by PKK and PAJK prisoners in Turkey and North Kurdistan on 27 November is continuing.
The directors of the women's organization in Aleppo called upon the people of the region to increase their struggle against the policies of the Turkish state and to end the isolation against Kurdish leader Abdullah Öcalan.
Kongreya Star Coordination Member Amina Xidir urged the peoples of Kurdistan to embrace the hunger strike action, remarking that the Turkish state is trying -through aggravated isolation- to rule out the project of Leader Öcalan, which is the solution to the Syrian crisis.
The project proposed by Leader Öcalan serves all the people of Syria and the Middle East and is a solution for the co-existence of the peoples in the region, Amina Xidir said and continued: "The ruling powers are targeting the ways of a democratic solution because these solutions do not serve the interests of capitalist states. The democratic nation project in Rojava has been welcomed in the region and will spread all over the world."
Amina Xidir stressed that the women living in Sheikh Maqsoud and Ashrafiyah neighborhoods of Aleppo will continue their struggle, adding: "We will embrace the hunger strike until the isolation against Önder Öcalan is lifted. We will make our voices heard by all human rights organizations until the Turkish state puts an end to these inhumane crimes."
PYD Women's Office and Executive Board Member Hêvîn Silêman saluted the action of political prisoners saying that: "Political prisoners in Turkey and North Kurdistan launched a hunger strike because of the policies of the Turkish state and the AKP government against Kurdish politicians. The Turkish state has recently arrested HDP MP Leyla Güven. The Turkish state violates human rights and international laws in North Kurdistan."
 "ÖCALAN'S PERSPECTIVE IS THE KEY TO SOLUTION"
Drawing attention to the aggravated isolation imposed upon Öcalan, Hêvîn Silêman said, "The Turkish state is imposing a severe isolation on Leader Öcalan in Imrali, banning visits by the family and lawyers. The Turkish state knows very well that Öcalan's perspective is the key to solving the Middle East crisis."
Hêvîn Silêman underlined that all those who want freedom and democracy should embrace the hunger strike action and called for support for the campaign launched for the freedom of Öcalan.