Women from Raqqa: Silence is complicity
Violations and crimes of the Turkish army and allied mercenaries continue increasingly in North-East Syria. Targeting civilians, the occupation forces are carrying out brutal attacks in the areas they have occupied.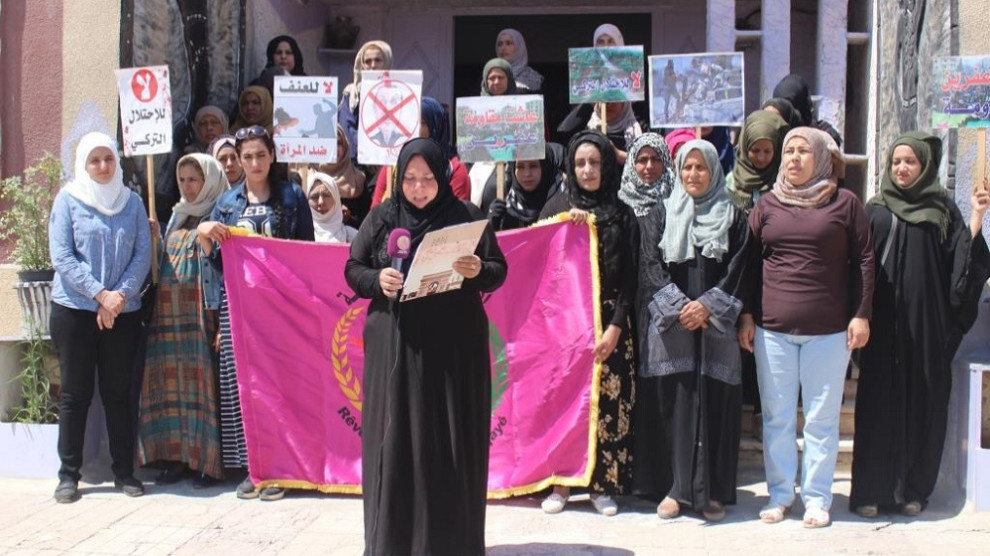 Women from Raqqa held a press conference today about the crimes committed in Afrin and said that the international community was being an accomplice with their silence.
The press statement was read by Raqqa Women's Administration member Sewsen Hico who denounced the acts of the invaders and strongly condemned the crimes, violations and abuses targeting women in the occupied Afrin city.
Hico called on the international community to fulfill their responsibility and stand against the occupation forces. She said that silence made the international community an accomplice to the crimes perpetrated in the region.