Women from Raqqa protest against crimes of occupation forces
Hundreds of women have taken to the streets in Raqqa in protest against crimes against women in the Turkish-occupied areas of northern Syria.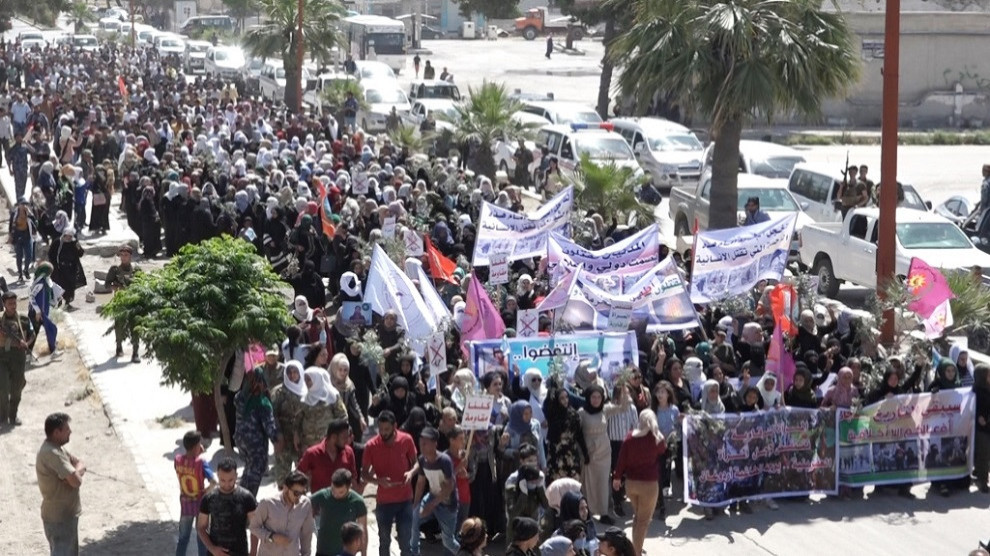 Once again, women have taken to the streets in Raqqa to protest against the crimes of the Turkish occupiers and their Islamist proxy troops in northeast Syria. On Sunday, the Women's Council of Raqqa had called for an intervention of the international community against the war crimes in Afrin. Today's demonstration was led by a banner with the inscription: "The attack on the women in Afrin is an attack on all women".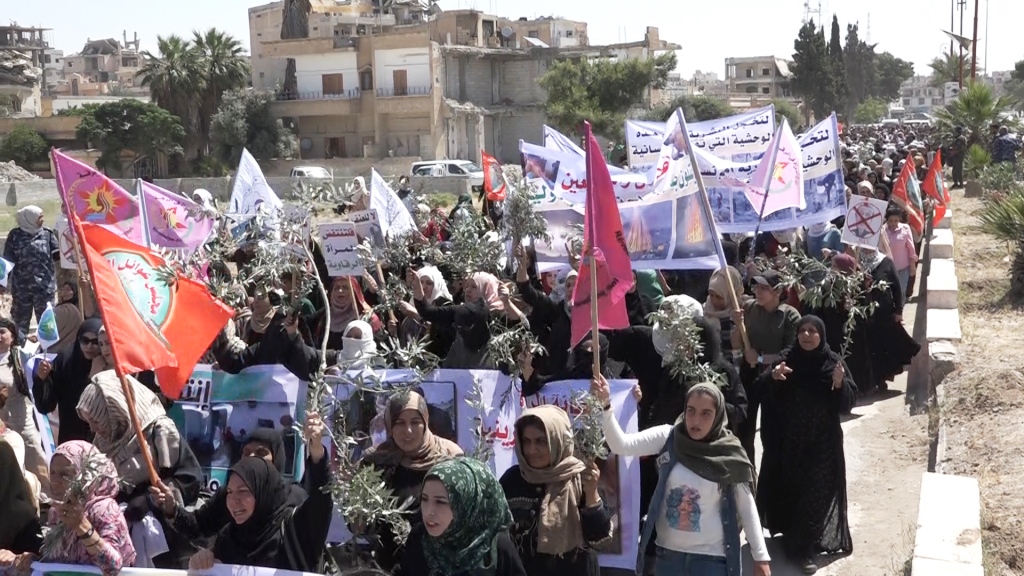 Last week's protest action was triggered by video recordings of women who were captured and mistreated by the occupation regime in Afrin. The demonstrators held olive branches in their hands as a symbol of Afrin and chanted slogans against the Turkish occupation.
Raqqa was considered the capital of the ISIS Caliphate until its liberation by the Syrian Democratic Forces (SDF) in October 2017. The jihadist groups, which are deployed by Turkey as proxy troops in Afrin and other occupied territories in northern Syria, bear the same mentality against women as the ISIS.