Women from Kobane protest Turkish invasion
Actions by women's movement Kongreya Star in Kobane.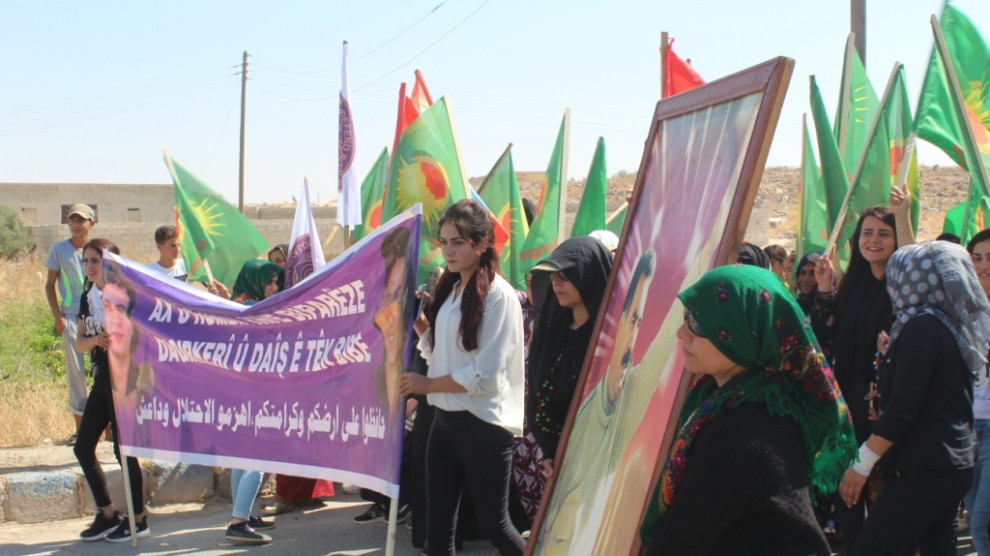 Kongreya Star on 8 August launched an initiative under the slogan "Protect Your Land and Honor, Defeat ISIS and Occupation" after Turkey's threats to invade North and East Syria. The work focuses on sensibilisation of the population against the risk of aggression by Turkey.
As part of the campaign, women staged a demonstration in Sirrin town of Kobane in response to Turkey's threats of invasion on Saturday.
Women carried posters of Kurdish People's Leader Abdullah Öcalan and flags of Kongreya Star and YPJ as they marched through the town.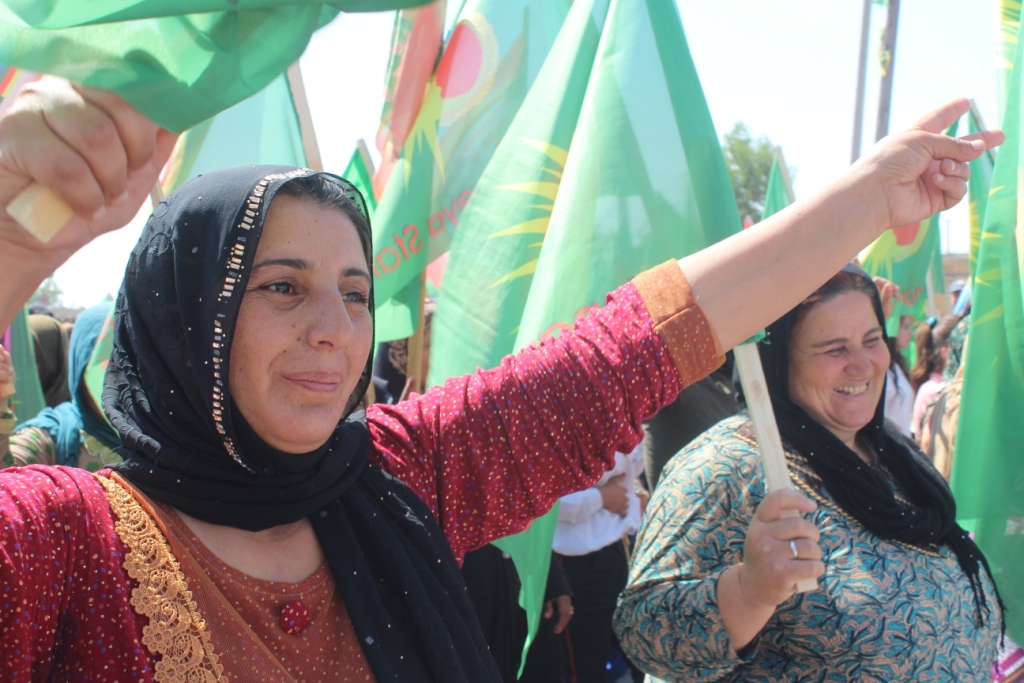 Speaking at the rally that followed the march, Kongreya Star member Nehla Hesen stated that all women adopted the same stand against Turkish invasion.
Kongreya Star Coordination member Zuleyxa Nebîl vowed that they would continue their struggle against invasion.
As part of the same campaign, leaflets were handed out in Kobane telling about the goals of the initiative.