Women from Eastern Kurdistan support the "100 reasons" campaign
Women from Rojhilat living in Southern Kurdistan have joined the campaign "100 reasons to prosecute the dictator" and condemned the state violence against women in Iran and Turkey.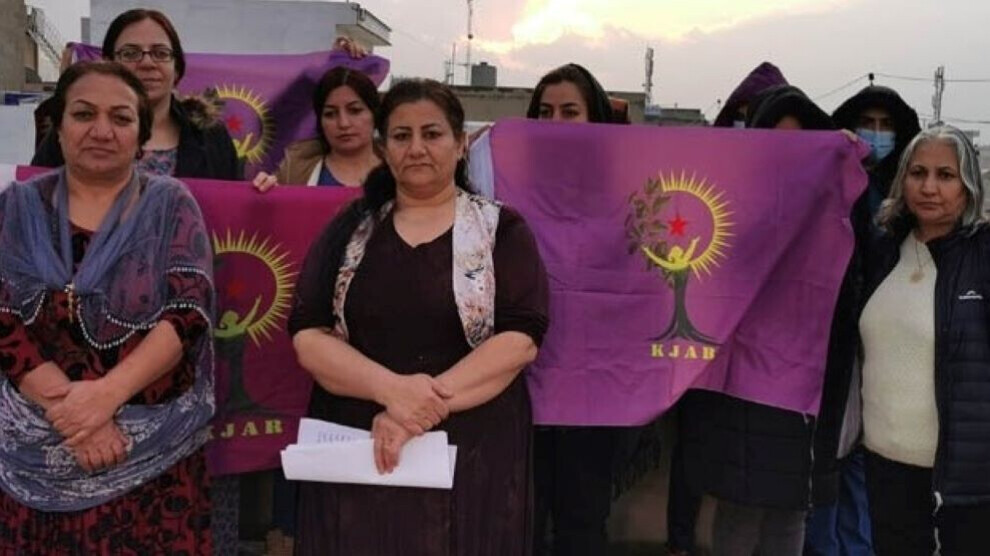 In the Sulaymaniyah city of Southern Kurdistan (Bashur), women from Eastern Kurdistan (Rojhilat) have joined the campaign "100 reasons to prosecute the dictator" and condemned the state oppression of women in Iran and Turkey.
A joint statement read out by activist Fatim Seqizî said, "As women from Rojhilat, we state that we stand behind this campaign. We condemn the isolation of Abdullah Öcalan and support the hunger strike that is being carried out against isolation. Also, we salute Leyla Güven and with her all women who are resisting in Northern Kurdistan."
The statement also referred to the recent wave of repression against activists and students in Eastern Kurdistan. Iranian security forces have arrested dozens of people in several provinces in recent weeks. "We are angry and worried, but we know that the Iranian regime's policy of repressing civil society will not succeed," said the statement, which ended with a call for all women in Kurdistan to join the struggle.
The "100 Reasons" Campaign
The campaign initiated by the Kurdish Women's Movement in Europe (TJK-E) denounces the misogynistic and genocidal policies of the Turkish AKP government. The women's movement demands that Turkish dictator Recep Tayyip Erdoğan be brought to justice for his crimes. The hundred women named in the campaign are symbolic of the untold death toll in the soon-to-be 19 years of Erdoğan's rule.
The petition of the campaign launched on November 25 can also be signed online. The women's movement wants to collect 100,000 signatures by International Women's Struggle Day on March 8.