Women collect signatures for "100 reasons" campaign in Maxmur
Activists from the Young Women's Movement in Maxmur refugee camp have collected signatures for the "100 Reasons to Prosecute the Dictator" campaign.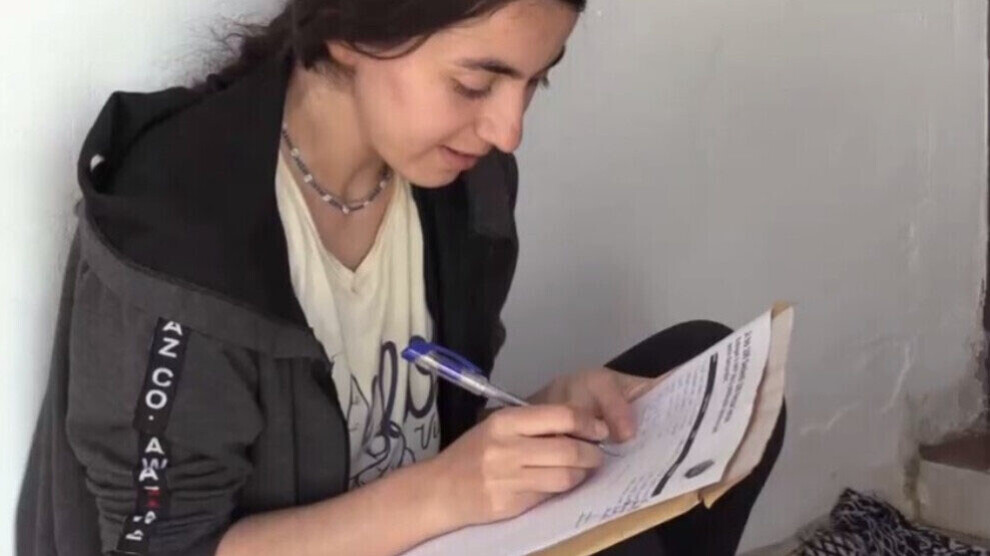 In the Maxmur refugee camp, activists from the Young Women's Movement in Maxmur (Tevgera Jinên Ciwan ên Mexmûrê) collected signatures for the campaign "100 reasons to Prosecute the Dictator". To do this, they went from house to house asking residents, who willingly added their names to the list.
The approximately 12,000 people living in Maxmur are mostly from the Botan region of Northern Kurdistan and had to leave Turkey because their villages were destroyed. They look back on a 26-year history of flight. Their exodus to Southern Kurdistan lasted four years, and they won refugee status with the UN by going on hunger strike. In the desert they have established a grassroots democratic system.
The "100 Reasons" campaign was initiated on November 25 by the Kurdish Women's Movement in Europe (TJK-E). It aims to collect 100,000 signatures for a petition by International Women's Struggle Day on March 8. The women's movement demands that Turkish president Recep Tayyip Erdogan be brought to justice for his crimes. The petition can also be signed online.