UN pledges to do more to improve women's rights
More than 170 UN member countries have pledged to do more to improve women's rights.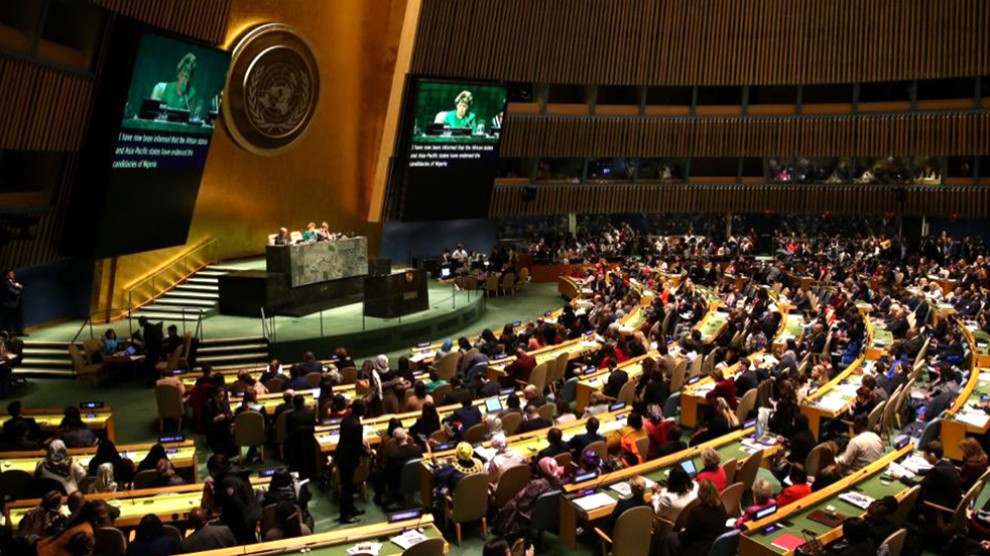 The UN General Assembly held a high-level meeting on the 25th anniversary of the Fourth World Conference on Women at the UN headquarters with the overall theme of "Accelerating the realization of gender equality and the empowerment of all women and girls."
Speaking at the meeting via video from Beijing, President of the People's Republic of China Xi Jinping announced that his country is ready to host an international meeting on gender equality and women's autonomy in 2025, while pledging $ 10 million in financial aid to the UN Women.
Xi Jinping also called for joint efforts to promote gender equality and women's development around the world.
Speaking at the meeting, US Education Minister Betsy DeVos argued that China, Venezuela, Cuba and Iran do not respect women's rights. The minister claimed that China caused millions of babies to be murdered by their families for being girls because of its one-child policy in the past.
Speaking at the conference, French President Emmanuel Macron confirmed that next year an international women's forum will be held in Paris.
The forum to be organized with Mexico was to be held last July. However, it was canceled due to the Covid-19 outbreak.