Turkish police prevent commemoration for Sakine Cansiz in Dersim
Turkish police did not allow commemoration of Sakine Cansiz, one of the three women politicians murdered in Paris, at her grave in Dersim, citing "state of emergency and security" reasons.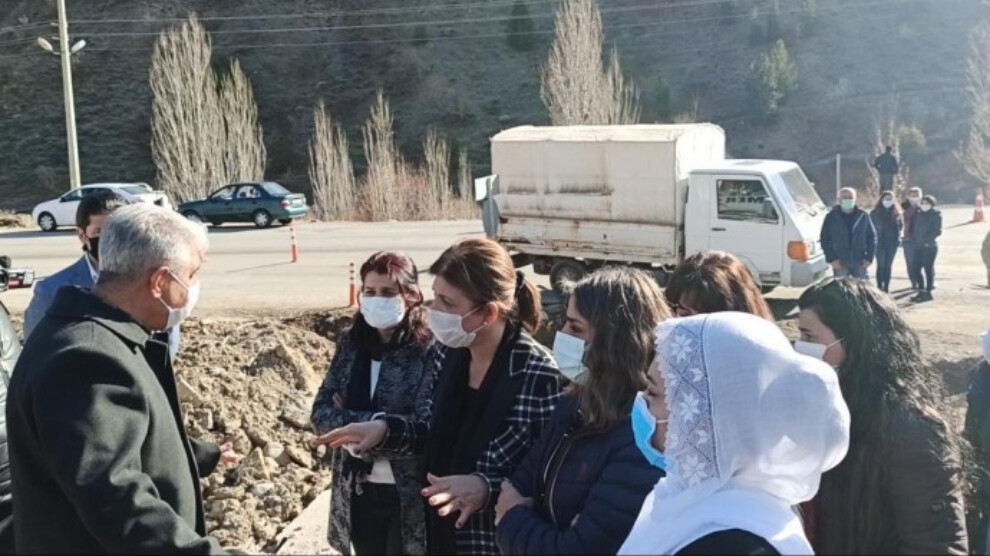 The commemoration ceremony intended to be held at the grave of Sakine Cansiz, one of the women politicians who were assassinated on January 9, 2013 in Paris, France, was blocked by the police in Dersim province on Thursday.
Before the visit of the Peoples' Democratic Party (HDP) Dersim Provincial Organization, the police blockaded Cansiz's grave, and did not allow the group, which included HDP MPs Meral Danış Beştaş, Ayşe Acar Başaran, Semra Güzel, Remziye Tosun and TJA activists, to enter the cemetery.
Citing "security and state of emergency" reasons, the police said that the cemetery would be closed until a further notice and there would be no visits.
'NO SECURITY ISSUES'
HDP Deputy Ayşe Acar Başaran stated that visiting the cemeteries cannot be banned. "This cannot be accepted in moral or legal terms. We are aware that what is done here today is a special case. You are aware that our political activities are already blocked. But here you are preventing us from doing a human activity. You know that there is no state of emergency and security problems," she added.
HDP members and citizens, who were not allowed to enter the cemetery, then went to the party building a the commemoration of Cansiz.