Turkish army kills 17 women and wounds 44 in Afrin
17 women were killed and a further 44 women were wounded by the Turkish army in Afrin, Kurdish Red Crescent (Heyva Sor) said.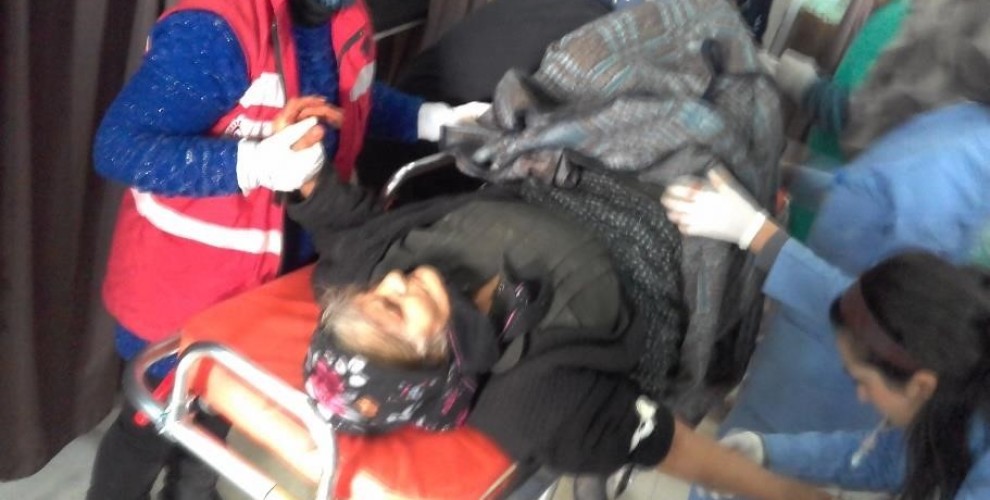 According to a report by Heyva Sor, Turkish bombing of Afrin resulted in the death of 17 women in 32 days. A further 44 women, some of them seriously, were wounded.
"Turkey claims that its war against Afrin is a war on terrorism, but in fact the civilians are the real victims of its illegal war. Women and children have been the most targeted people by Turkish airstrikes and rockets" the report said.
The report listed the women victims as:
1. Almazeh Shieko Horo (50)
2. Houriya Abd Alhameed Al hejras (45)
3. Unidentified woman (55)
4. Sewsan Jamil (35)
5. Avin Azad (20s)
6. Shemsa Mousa (75)
7. Jouriyah Keno (45)
8. Rewan Al Asswad (20)
9. Fatemah Abd Rebo (40)
10. Ameena Shaheen (50)
11. Rehef Al Hussien (33)
12. Amara Ali (21)
13. Melek Alosh (25)
14. Fatemah Hesen (26)
15. Fehima Hemeda (45)
16. Houriyah Abed Al Hameed Al Hejras (45)
17. Ameena Mustafa Al Khetre (40)
The organization also gave information about the condition of the wounded women and said that some of them are in critical condition and some lost their limbs.
At the end of its report, Heyva Sor said that targeting women and children is a war crime punishable by international law.