"Turkey cannot withdraw from Istanbul Convention by a governmental decree"
ÖHD Amed Branch co-chair Özüm Vurgun urged women to reclaim the Istanbul Convention.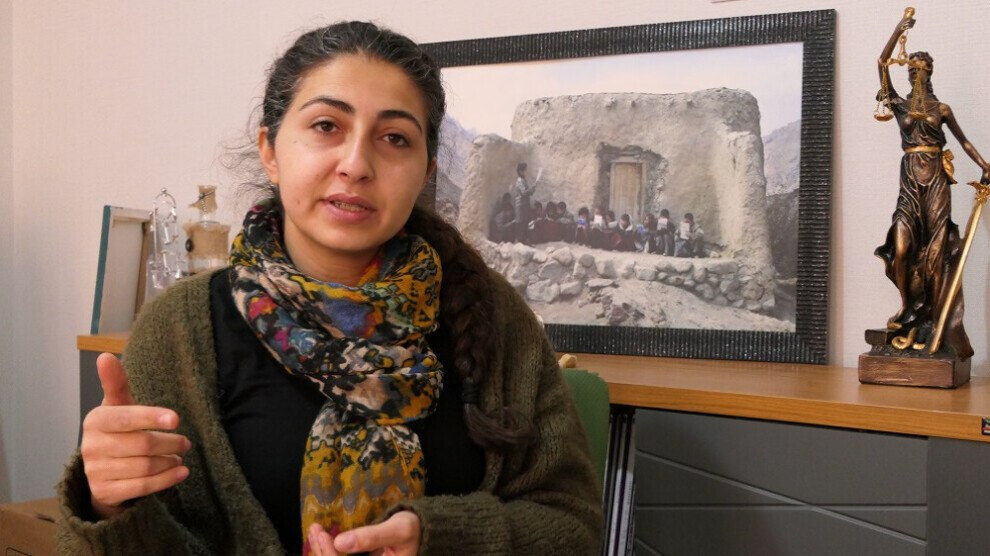 On March 20, Turkey withdrew from the Istanbul Convention, which it had signed on 11 May 2011, by a governmental decree. However, violence against women and femicides have sparked public debate in the country following the withdrawal.
Women's organization 'We Will Stop Femicide Platform' reported that 28 women were killed and 19 women died suspiciously in March when the withdrawal decision was taken. While at least 15 women were murdered since the withdrawal, perpetrators benefiting from the decision started to say that issues such as the restraining order and alimony are no longer binding for them.
Speaking to ANF, ÖHD (Lawyers for Freedom) Amed (Diyarbakır) Branch co-chair, Özüm Vurgun stated that the Istanbul Convention was revoked over speculations and perceptions that "it disrupts the Turkish family structure".
Explaining the background story, Vurgun said, "Everything started with the Nahide Opuz case in Diyarbakır. Meral Danış Beştaş and Mesut Beştaş were her lawyers. For the first time in Opuz case, the European Court of Human Rights (ECtHR) ruled that the state was responsible for violence and violated her rights. Turkey itself demanded and signed the convention, which is why it is called "Istanbul Convention". The convention deals with gender discrimination of violence against women, including domestic violence. The Istanbul Convention said for the first time that "violence against women is a violation of human rights and discrimination".
TURKEY DOES NOT MEET OBLIGATIONS
Vurgun continued, "The Istanbul Convention emphasizes the state's responsibility. However, violence against women has gradually increased and the state did not stop it. They said that the convention destroys Turkish family structure. We need to talk about it."
"The state ignores the achievements of women. The Istanbul Convention which was triggered with the Opuz case in Turkey has become a gain for all women in the world. After the termination of the convention, violence by men has increased."
ANKARA OR BERLIN, WE DO NOT ACCEPT THIS UNDERSTANDING
Vurgun stressed that the Istanbul convention is demonized under the pretext of conformity with our customs and traditions. We have seen many times how women were killed while under protection, that is, the state failed to fulfil its obligations.
There is no need for an Ankara or Berlin agreement instead. We do not accept this. As a result of the struggle we gave, we have a convention. We are also against the justice introduced by a man. We do not only condemn domestic violence. It could also be a partner or someone else that applies violence which does not cover marriage alone. In order to prevent violence, it is necessary to change the perception of women and men."
ISTANBUL CONVENTION SECURES THE FUTURE OF ALL WOMEN
Vurgun added, "The Constitution is also very clear. There is a practice in question that goes against the law. We must reclaim this convention. An international agreement cannot be cancelled by a governmental decree. Women's struggle will continue. Lawyers and press members also have a huge responsibility. There is a perception operation, and it should be prevented. The Istanbul Convention secures the future of all women."