TJK-E pays tribute to Kurdish activist who passed away in Belgium
TJK-E announced that Güler Yurdakul (Delal) passed away in Belgium, saying, "We will be successor of the freedom struggle given by comrade Delal without any concession in the mountains, dungeons and cities."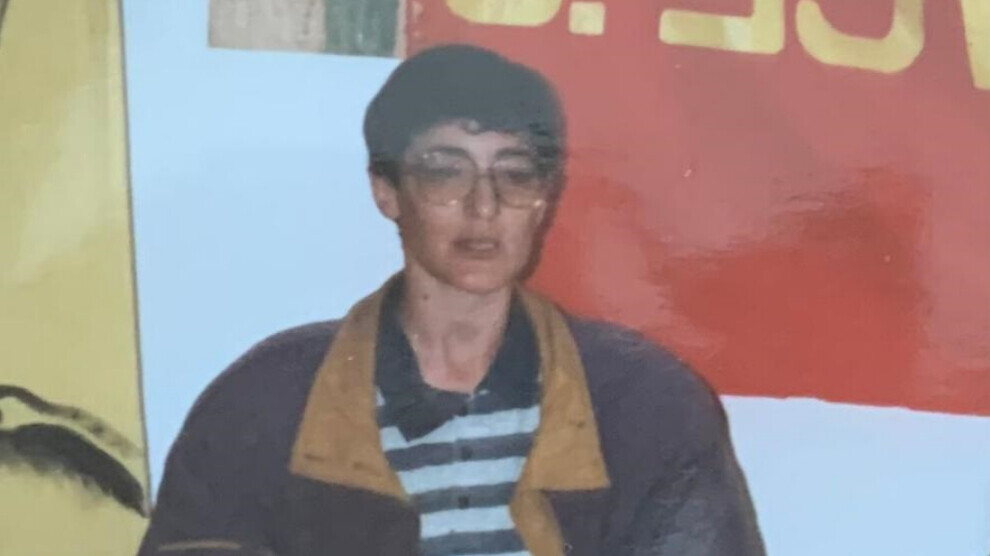 The Kurdish Women's Movement in Europe (TJK-) released a statement and announced that Güler Yurdakul (Delal) who greatly laboured for Kurdistan Liberation Movement for many years has passed away in Malmedy city of Belgium.
In the statement released on Monday, TJK-E said, "Our comrade Delal (Güler Yurdakul) who has been involved in Kurdistan Liberation Movement for many years became immortal in Malmedy city of Belgium, where she had been receiving treatment for a long while. We will be successors of the fight given by comrade Delal without any concession in the mountains, dungeons and cities, combining the idea of fraternity of peoples and socialism with the freedom idea of the Kurdish people and women.
To honor the memory of comrade Delal, we will lead the path opened by those who changed the course of history to victory, said TJK-E and continued;
"Comrade Delal was born in 1960 in Cibin village of Halfeti district in Urfa, one of the first headquarters where the Kurdish women's movement in the PKK spread the idea of free Kurdistan to different peoples. She met the Apoist movement when she was in high school. Then, she comprehended unhesitatingly that the Apoist movement was the unique line to provide democracy, socialism and freedom for Turkey's peoples and joined the struggle. In the month of March in 1980, she was detained together with Mehmet Karasungur and Halil İbrahim Bilgin, each of whom was among pioneer cadres of the PKK. She was released after a while. Subsequent to the September 12 military coup, she began to carry out activities for the struggle in the countryside of Antep.
SHE DID NOT ALLOW THE DISEASE TO RESTRAIN HER REVOLUTIONARY CLAIMS
In 1981, she was taken prisoner alongside three of her comrades. She was jailed together with Sakine Cansız (Sara), the builder of our resistance culture. The torture she was exposed to in this period caused her brain to suffer damage. After a period of treatment, she got actively involved in the struggle, again. In 1990, she moved to Europe and carried out activities to spread the culture of resistance and patriotism in the Kurdish community. Despite her brain disease and multiple surgery operations, she did not allow the disease to restrain her revolutionary claims as she undertook a resisting stance in the prison.
Comrade Delal's principled stance and love of life prevailed against the physical difficulties she suffered. Between the years of 1995 and 2000, she continued the struggle in Kurdistan mountains. However, she moved to Europe again due to her worsening state of health in early 2000. Comrade Delal's health deteriorated, and she struggled against ALS for a long while. During this period, although she could not physically join the struggle, she always gave strength with her determined stance, love of life and principles of a revolutionary life to us, her comrades.  
We, as the Kurdish Women's Movement in Europe, will actualize the claim of fraternity of peoples and liberation of women, which Comrade Delal has prominently stood for. We will continue our struggle until we expel colonialism from Kurdistan and defeat the fascism. We vow to follow the path of Comrade Delal, the labourer of our freedom struggle and martyrs and to reclaim her claims, desires and determination."