TJA: Our words are stronger then your weapons!
The Free Women's Movement (TJA) protested against the arrest of 59 women during raids carried out by police in 9 different cities including Amed, on Tuesday.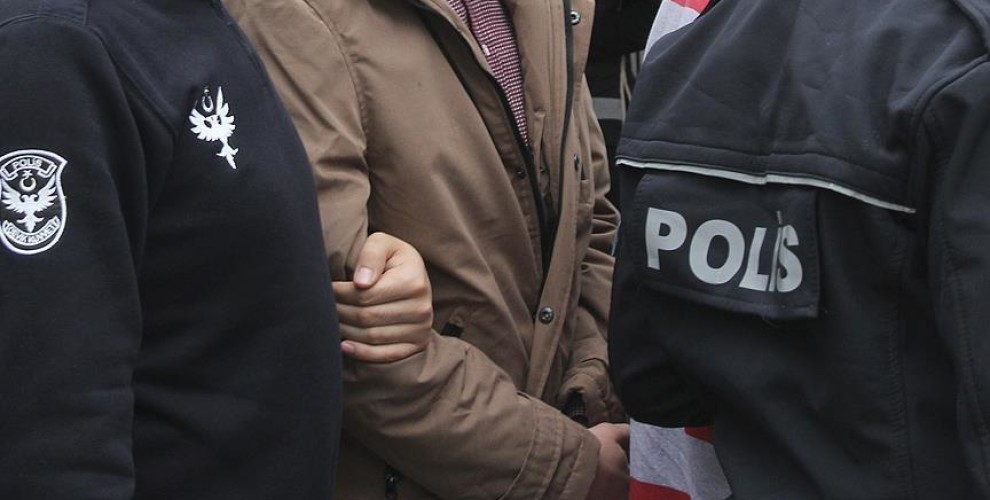 In a written statement, The Free Women's Movement (TJA)  said there is not one day going by in which "women are not massacred, harassed and raped, their rights are not violated, their achievements are not seized, their labor is not exploited, they are not detained".
The statement continued: "It should be well known that our idea of ​​freedom is stronger than the weapons of the AKP-MHP fascist mentality". 
TJA added that the male-dominated state is dreaming of getting women back by launching new detention operations every day passing. "But - said the statement - your dream will never happen. You should know that our words is stronger than your weapons". 
TJA asked for the immediate release of the detainees said and call "on all democratic, institutions, organizations, especially women's ones, to step up their initiatives and the democratic struggle". 
This is the list of women detained in the latest operation:
Eylem Caylan, Selma Metin, Nevriye Çur, Figen Ekti, Elif Haran, Aygül Alagündüz, Dılnaz Ekmekçi, Figen Aras Kaplan, Merkiye Ormancı, Pınar Sakıktekin, Siyajin Nefise Yıldırmaz, Leyla Ayaz, Kadriye Özcanlı, Evindar Aydın, Kibriye Evren, Esra Solindal, Mehtap Metin, Sema Koç, Xeçe Şen, Ruken Kılıç, Derya Aslan, Selda Erten, Yüksel Baran, Sidar Aydın, Müslime Kalkan, Nuran Günbatan, Hülya Biçen, Zelal Bilgin, Berivan Elter, Pınar Işık, Ayşe Zengin, Zeliha Gümüş, Emine Turan, Seher Tümer, Yasemin Özer, Aliye Tok, Kadriye Fidan, Tuba Dündar, Azize Abiş, Ayşe Dicle, Nazan Opan, Eda Bazencir, Gülüstan Yıldız, Neslihan Karacadağ, Ruken Koyun, Ayşe Koyun, Necla Tanrış, Hanım Biçimli, Ruken Akça, Lamia Kumral, Emel Özge, Leyla Tekdağ, Habibe Ekinci, Halise Yavuz, Pınar Saraç Kalkan, Nalan Özaydın, Zehra Özdemir and Peace Mother Songül as well as a woman named Zin.
Over 300 people detained in 5 days
In the past few weeks the Erdoğan regime has recently launched a new repression campaign against Kurds. More than 300 people have been detained in 20 cities in the last five days as the result of operations targeting HDP and DBP. 
Among the detained people are journalists, writers, workers, peasants, academics and civil society activists.