TJA activist Zelal Bilgin remains in prison
Court in Diyarbakır has decided to keep TJA activist Zelal Bilgin in prison.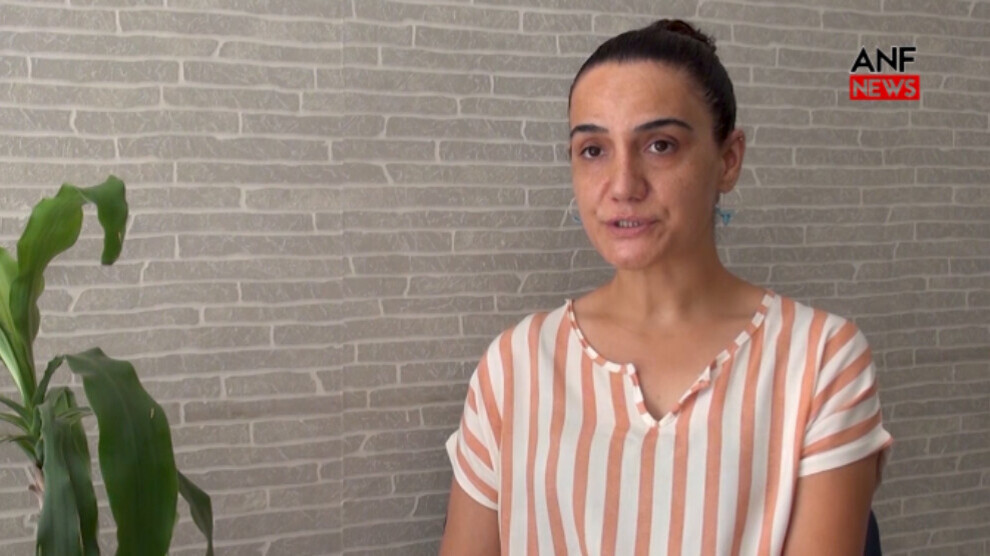 The first hearing of the trial in which Free Women's Movement (TJA) activist Zelal Bilgin is tried for "being a member of a terrorist organization" was held at the Diyarbakır 4th High Criminal Court on Tuesday. Bilgin attended the hearing via sound and video information system (SEGBİS) from Diyarbakır Women's Closed Prison where she is held.
Bilgin said that she took part in the Democratic Society Congress (DTK) as co-spokesperson for Amed (Diyarbakır) province. She added that she had worked actively within the KJA and TJA against violence against women and child abuse.
Bilgin stressed that the statements made by the secret witness against her were not true and that the information she gave could be obtained from open sources.
Bilgin's lawyer Sidar Gümüş said, "There are only secret witness statements which are not credible."
Diyar Çetedir, one of Bilgin's lawyers, said, "All of the secret witness statements are abstract statements based on information obtained from open sources."
The court decided to continue the detention of Bilgin on the allegation that judicial control measures would be insufficient.
The hearing was adjourned to September 2.