'The KDP should end its provocations'
Women from Qamishlo protested the detention of representatives of the Autonomous Administration and Democratic Union Party in South Kurdistan.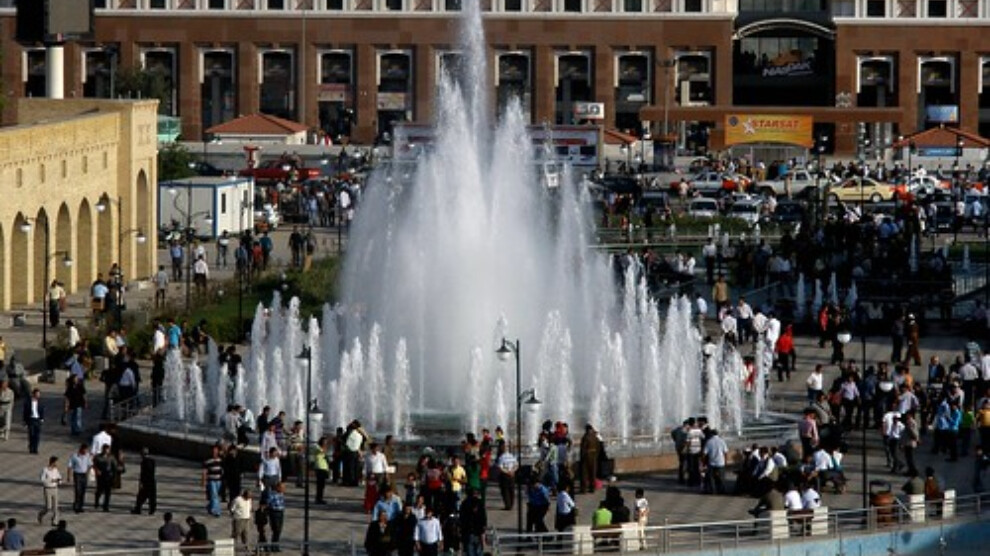 On 10 June, the Kurdistan Democratic Party (KDP) authorities detained Cihad Hesen, Hewler representative of the Northern and Eastern Syria Autonomous Administration; Mustafa Xelil and Mistefa Eziz, members of Democratic Union Party (PYD) at the airport where they had gone to receive the members of the International Peace Delegation.
In addition, the KDP continues to remain silent against the Turkish state's attacks on South Kurdistan and continue to increase tension by deploying military supplies into guerrilla zones. Women from Qamishlo said that this attitude is unacceptable and called upon the KDP to give up these wrong policies. 
Perwin Cemil stressed that the problems among Kurds should not be allowed to escalate, and added: "We are aware of all developments. We can clearly see what is happening around us. We condemn the detention of the representatives of the Autonomous Administration; this is unacceptable. The politicians were doing their jobs. These detentions are a provocation. South Kurdistan belongs to all Kurds."
'Need for national unity'
Süheyla Şikri said: "These provocations must urgently end. We should struggle against the Turkish state and its vicious plans. Kurdish national unity must be achieved immediately. Every Kurd should stand against Erdogan."
'The representatives of the Autonomous Administration must be released'
Gule Izedin said: "The Turkish state's attacks on South Kurdistan must be stopped. Therefore, Kurdish political parties should take a common stance. The South Kurdistan government should end the partnership with the Turkish state and release the Kurdish youth arrested in South Kurdistan."