The Botan Mountains got to know women
The Botan Mountains have become a place for women to meet their own culture. Women recognized themselves in these mountains and their love and faith grew as they recognized themselves, and they devoted themselves to freedom.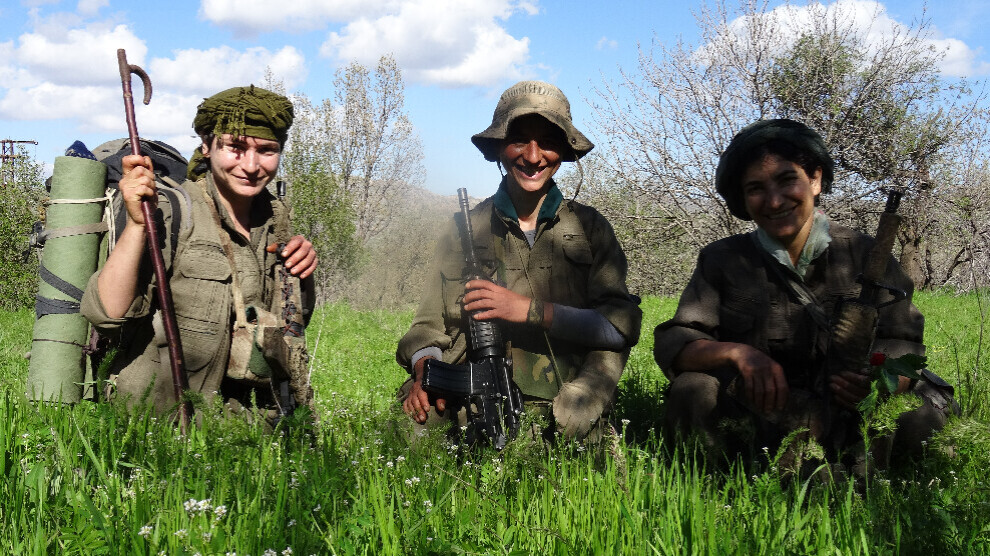 The union of the Botan guerrillas with nature is evident from their clean and warm smiles. Women are blessed in the mountains; their loving smiles give hope to the dawn. Any word to express the sanctity of the mountains would remain insufficient. What makes mountains meaningful is women's quest for freedom.
When women get to know themselves and analyse the dominant system, they realize the real mentality; they seek to find a way out. They see a light and meet Öcalan, the wise man of this light, in holy places. As they search for freedom, they run on the paths enthusiastically pinning hope on the smile of the mountain lilies and leaving a memory on the pages of history under the trees. They say that each time they take a photo, it will go down in history. They pound every moment into their heads like a poem.
The devotion, joy and hope of women became a storm of freedom on the mountain peaks. Women, integrated with nature, let their long braided hair free for the beauty of spring. The Botan Mountains recognized these women. The mountains called out to women who left their souls on the mountain peaks as they recognized them: leave your traces on these holy lands, let these mountains live you forever.
We will march to freedom in the Botan mountains with women's joy of freedom.