Ten detained in connection with murder of Kurdish family in Konya
Ten people have been detained in connection with the murder of a Kurdish family in Konya. Human rights organizations contradict the authorities' account of a neighbor dispute without racist motives.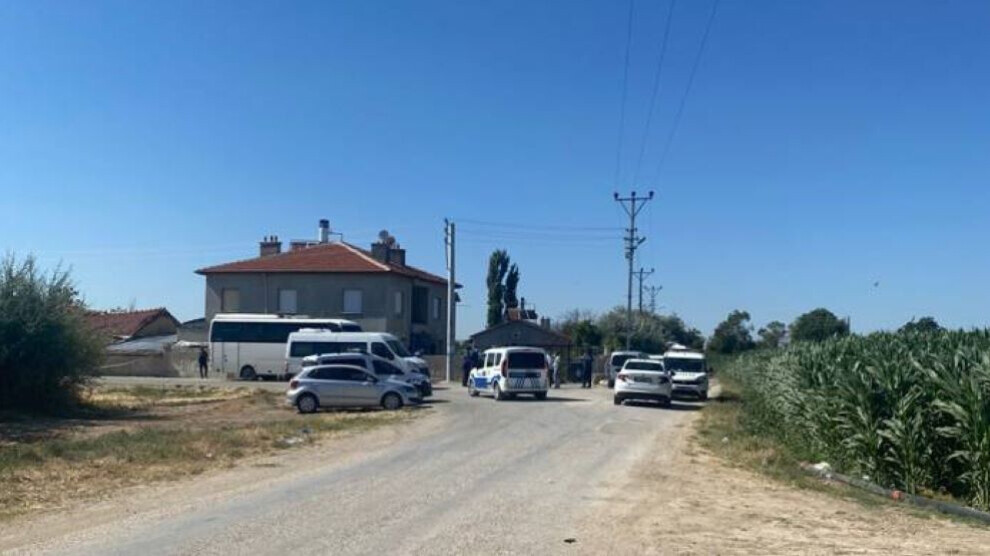 Ten people have been taken into custody in connection with the murder of seven members of the Dedeoğulları family in Konya, according to authorities, and the manhunt for the perpetrators is continuing. Meanwhile, in a statement, the Konya Chief Public Prosecutor's Office adopted the same interpretation as from Turkish government circles: The "incident" resulted from a conflict between two neighboring families that had been going on for eleven years and was not racially motivated.
This account has been contradicted by the Human Rights Association (IHD) and the Human Rights Foundation (TIHV) in a joint statement. The statement stressed that the family had been subjected to previous racist attacks and that the attackers had been released after being detained for a short time. "The main reason of the previous attacks on the family was their ethnic identity. Therefore, the massacre that took place cannot be explained by a simple dispute," the human rights organizations said. "The government policy not only sets a bad example for society, but incites discrimination and hatred and thus a wave of violence. We call on all those who support democracy, peace and human rights to show a common stance and reject discrimination, hate speech and violence."
IHD and TIHV announced that they will send an investigation delegation to Konya. Several lawyers are already on site and were present at the autopsies of the seven dead. The autopsy reports are not yet available; according to current information, the victims were shot. Apparently, the family installed surveillance cameras in the house after the brutal attack by a lynch mob in May. The lawyers handling the case have not yet been able to view the footage seized by prosecutors.
The funeral is to take place later today in Konya-Karatay. At the same time, there are calls for decentralized protest actions.