Syrian Women's Council launches 'Peace without Borders' campaign
Syrian Women's Council launched 'Peace without Borders' campaign to mark September 21 International Day of Peace.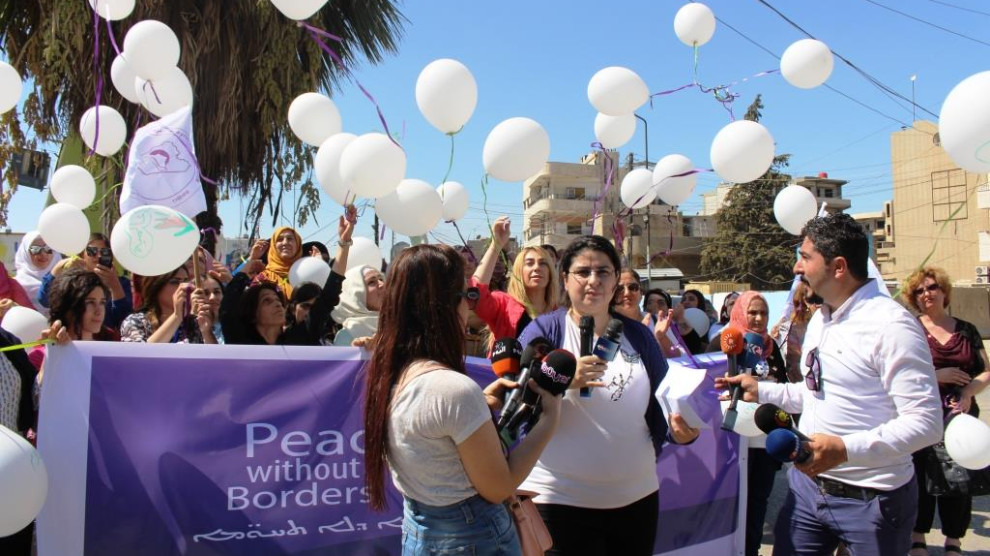 The press briefing at Qamishlo's Martyr Rubar Boulevard was attended by members of Syrian Women's Council, Civil Society Organization member women, representatives of institutions affiliated to the Autonomous Administration, intellectuals and politicians.
The press statement was read by Syrian Women's Council General Coordination Member Lina Berekat.
Berekat said their slogan was 'Peace without Borders' and wished a happy International Day of Peace for everyone.
Stressing that peace cannot be separated, Berekat said; "Peace should involve the whole society. Peace cannot be achieved unless women be a part of building it."
Regarding their campaign, Berekat said; "During the following week, we will be organising various events and activities. Through our activities, we will celebrate International Day of Peace and make our voice heard everywhere."