Swedish delegation visits HDP Women's Council
A delegation of Swedish politicians paid a solidarity visit to the HDP Women's Council in Ankara.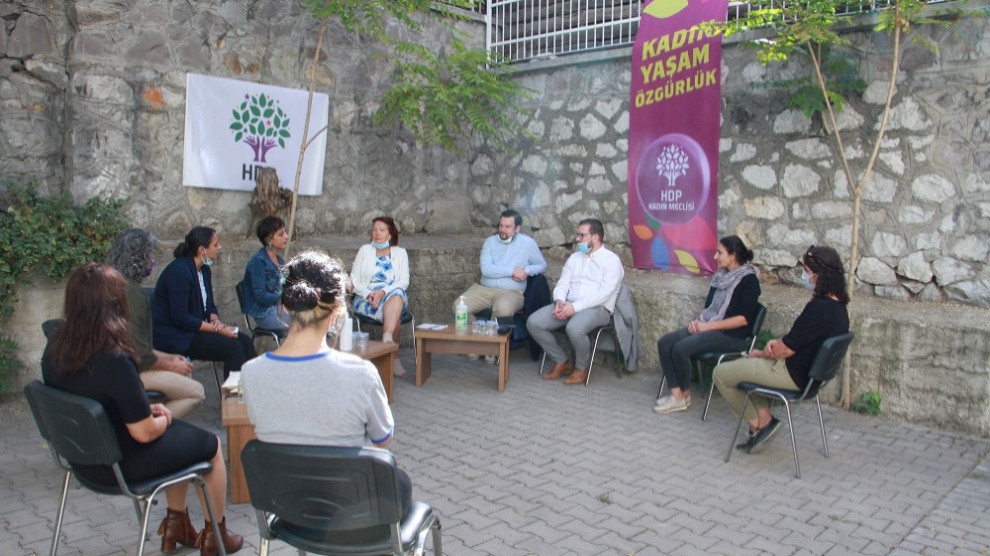 A delegation from Sweden is in Turkey for a solidarity visit to the Peoples' Democratic Party (HDP). The delegation includes Lotta Johnsson Fornarve, deputy speaker of the Swedish Parliament, as well as Håkan Svenneling, foreign policy spokesperson of Vänsterpartiet, and Jonas Kårling of the Left International Forum (VIF). On Wednesday the delegation visited the HDP Women's Council in Ankara. The meeting was attended by HDP foreign policy spokeswoman Feleknas Uca, Rojda Bedia Akkaya and Latife Demirci Kahya.
"Joint women's struggle"
On behalf of the delegation, Lotta Johansson Fornave talked about the women's movement in Sweden and emphasized the importance of a common worldwide women's struggle. Rojda Bedia Akkaya explained the work of the HDP Women's Council and recalled that the HDP is a women's party. She talked about the autonomous women's structures, the principle of co-presidency based on gender parity anchored in all HDP bodies, and the local women's councils. She pointed out the importance of solidarity and the increasing responsibility of HDP women.
The delegation is planning further talks with representatives of civil society. The reason for the delegation trip is the massive repression of the Turkish regime against the HDP.
RELATED NEWS: