Strong voices against violence against women
In Hamburg-Altona, the International Women's Alliance has protested against violence against women. The issue at stake was the increase of femicides worldwide, but also the attacks on the Kurdish women's movement in Turkey.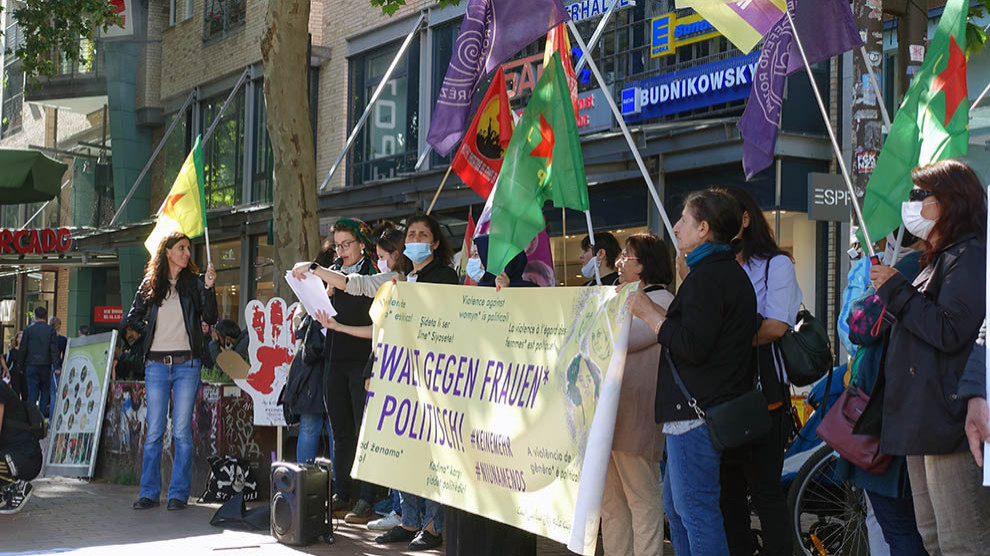 Particularly in phases when increasing repression against women is part of the good manners of some governments, people organised by the International Women's Alliance gathered in Hamburg-Altona on Wednesday to speak out and draw attention to these conditions.
Strong female voices, which are becoming louder and louder everywhere, are deliberately tried to muzzle. An example of the current situation is the situation in Turkey. Be it the never-ending wave of raids and arrests, in which women of the Kurdish movement are attacked, or the attacks and criminalisation in Vienna against anti-fascist politics. There too, feminist structures were attacked first.
The tendencies of a misogynist policy are becoming increasingly clear everywhere. The rising numbers of femicides are frightening and make change indispensable. Every week there are new reports of attacks and murders of women.
At the rally, the never-ending cooperation between the Federal Republic of Germany and Turkey was also criticized, be it through economic cooperation or arms exports with countries at war with Rojava. While refugee camps such as Maxmur are attacked by Turkey with German weapons, Germany remains silent about these human rights violations and does not take a stand, said a speaker.
"No answer is also an answer. Germany's silence in the face of war crimes makes it partly responsible for the current situation. That is why women from young to old gather today to point out these grievances and raise their voices against prevailing injustice."