Semra Güzel cuts her hair for Jina Mahsa Amini in prison
HDP Diyarbakır MP Semra Güzel cut her hair for Jina Mahsa Amini, who was murdered by the Iranian regime. She sent a message out from prison saying "my heart is with the resisting women."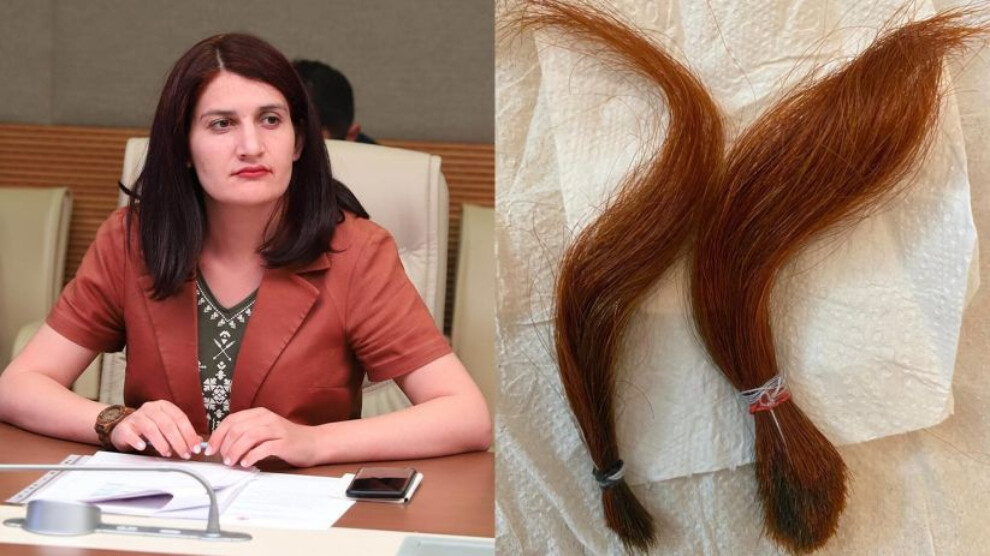 Peoples' Democratic Party (HDP) Diyarbakır MP Semra Güzel cut her hair in Silivri Prison, where she is detained. The MP, who was stripped of her parliamentary immunity, cut her hair for Jina Mahsa Amini. The young Kurdish woman was murdered on 16 September by the Iranian regime "morality police", on the grounds that she was not wearing the hijab properly.  
Güzel sent her hair in an envelope and said: "l saluted the women resisting in Iran and celebrated their resistance."
'We didn't give up'
In the message she sent through her lawyer, Güzel noted that male power is afraid of resisting women. She said: "First Jîna Amini, now Nagihan Akarsel. The intolerance against women who resist, fight, as well as against Kurdish women continues. But we did not give up, and we won't give up. We will continue to fight for a free and equal world wherever we are. We will continue to say 'Jin, jiyan, azadi', and to expand the women's freedom struggle. I respectfully commemorate all the murdered women and offer my condolences to their families and loved ones. My heart is with all the women who resist."