Rosa Women's Association members hold press conference
"We declare that we are behind every work we have done since the day we opened," said the Rosa Women's Association which was targeted by a political genocide operation recently.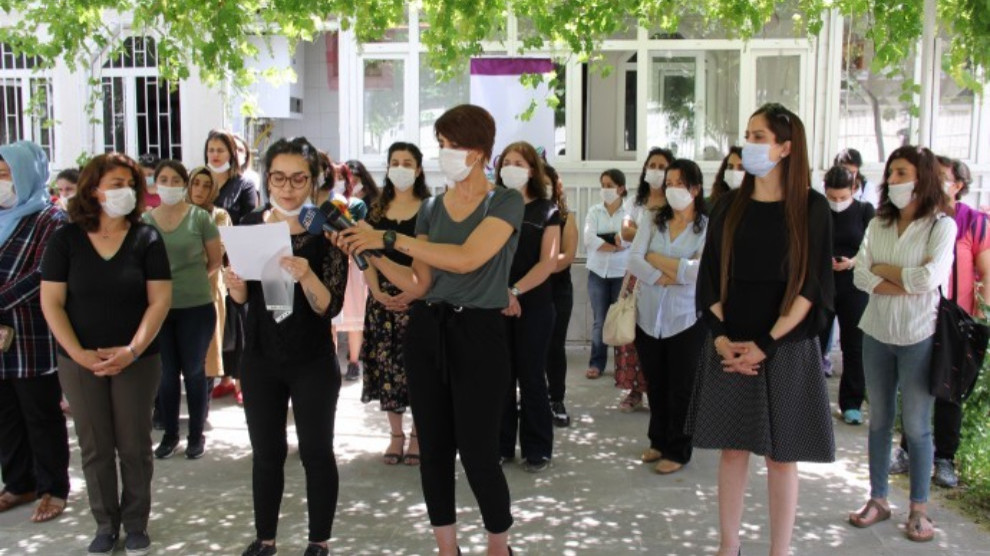 Rosa Women's Association held a new press conference about the operation that targeted them on 22 May and led to the arrest of many of its members.
Members of the Free Women's Movement (TJA), Peoples' Democratic Party (HDP), HDP Diyarbakır Deputy Dersim Dağ, members of the Lawyers Association for Freedom (ÖHD) and many women joined the press conference held in front of the association building.
Rosa Women's Association Board Member Av. Gözde Engin drew attention to the charges against the 12 arrested people.
Engin underlined that all actions and activities listed in the investigation as evidence for charging the arrested people, were carried out with the permission signed by the governorship.
"We declare that we are behind every work we have done since the day we opened."
Engin said that 160 women who have been subjected to violence have applied to the association since it was established. She noted that 44 of these applications were made during the coronavirus pandemic.
Engin reassured people that the documents seized during the police raids did not contain personal information of the women who had applied. "Those data – she said – are safely stored and cannot be read by third parties."
Engin ended her remarks by reiterating solidarity with those arrested and by pledging that the association will continue to carry out its work.